Podcast: Play in new window | Download
Subscribe: Apple Podcasts | RSS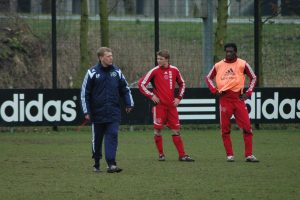 I took one team to a tournament in St. Louis last weekend. This was my first trip to St. Louis in many years. In the past they just didn't have the same quality of fields that we could find by staying closer to home. The teams have always been very competitive but I just never wanted to play those teams on inferior fields. Now there are a number of good turf field complexes in St. Louis so I'm sure to be traveling that direction more in the future.
We had some good games that provided worthwhile learning experiences. I describe how they all went in this episode.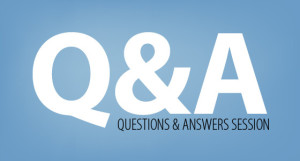 Today's question comes from Nick. He's asking how he can train his players to talk more on the field.
Nick says,
"Hi, Tom was wondering what tips and drills you have for helping the girls communicate better on the pitch. Some of my teams games are like a library nobody talking!"
Thanks for your question Nick!
This is such a common issue. There are a couple of things that I've done to get the players to talking more. During our game at the end of practice we play for five minutes when no one, including me, is allowed to talk or make any noise. Then we play for 5 minutes where they're not allowed to receive a pass unless they've called for it. These restrictions are designed to point out the importance of communicating on the field. I also encourage the players to talk as a part of any activity we do in training. This is a long term process but I have noticing that this leads to the girls becoming more comfortable talking on the field.
The very best way to get the players to talk on the field is to stop talking while they are playing. I've talked about this a couple of times on the podcast recently. The players will talk more if we don't do it for them. It's not always easy to do but it's important to make the players responsible for communicating. I've told my players that the only way to help their teammates is to move and talk. One doesn't help without the other. Now all I have to say is, "How can you help?" and they respond with, "Move and Talk".
Hopefully these ideas will help you empower your girls to communicate more on the field.
In this Episode
When you're looking at an activity in training or the play of your team during a game you're trying to see if the players understand what you want them to do and if they are able to do it effectively. Lastly, you ask yourself if you're getting the desired outcome from what they're doing.
When your players are not understanding, performing or achieving the desired outcome there are actions that you can take to help support and guide them. Today I'll discuss the eight different tools at your disposal to positively impact the development and success of your players and team.
 Future Episodes
I don't have anything specific planned for next week. If there's something you'd like me to address feel free to send me an email and I'll add it to my list of potential topics.