Podcast: Play in new window | Download
Subscribe: Apple Podcasts | RSS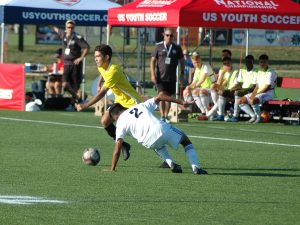 I followed up the out of town tournament two weeks ago with an in-town tournament last weekend with two different teams. One team played their own age group and the other was playing up. They both faced some good competition and didn't end up making the finals but they both had great experiences that will definitely help them continue to develop and build on a great start to the year. I talk more about their experience in the episode.
There's a Grassroots Instructors Course that's being conducted and I just found out that I've been given a spot. The pre-course webinar was today and I've had a look at the curriculum, assignments and course material. It's going to be a challenging course but I'm convinced that it'll be a great learning opportunity that will allow me to introduce the US Soccer Grassroots In-Person courses to the coaches in our club and around the area. You're sure to hear about the course and my experience a lot in the coming months.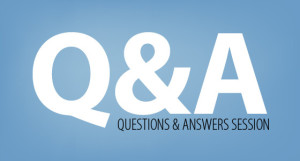 Today's question comes from Matt. He's asking about the attention and focus of his team.
Matt says,
"My team has difficulty paying attention. I think this is for many reasons: 1) them as kids 2) me asking them over the years for input so they believe they can add in questions/comments at any time, 3) me and my scattered feedback (though I think the activities are really organized) and 4) the play practice play approach. I think 4 and maybe even 1 are copouts and I am doing something else wrong.
I specifically struggle with drills/games/activities that are complex. We are a rec team and despite being together for years they have a lot of other priorities in life and soccer is only one of them. In fact, I have gotten the feedback, "we don't like to think. I just want to play." Any advice for a team that may not be the team you optimally talk about? "
Thanks for your question Matt!
If it makes you feel better, my teams have difficulty paying attention at times. If not the whole team, at least certain players. They're not always the same players.
You didn't mention the age of the team but you did say that you've been coaching them for a number of years. The amount and quality of their attention will be a function of their age and level of play. A recreational team is not going to be (in general) as attentive as a competitive team. Their motivations are different so their level of attention will be different
How do you think the Play Practice Play (PPP) methodology is impacting their ability to pay attention? Do you use PPP at every session?
After your next session reflect on what went well, what could have gone better (specifically, the times that the players were not paying attention) and whether or not you were able to achieve your objectives for the session. You might consider having another coach watch your session and give you feedback on what they see.
It sounds like you're doing the right things. If you've been coaching the girls since U8 or U9 it may be time for them to have another coach. I think a coach can be most effective with a group for two or three years. It's the same as trying to teach the same group of kids from kindergarten through 3rd or 4th grade. You'd never want a teacher to do that and I think it's the same for coaching.

THE PARTNER THAT MAKES YOU A BETTER COACH
SenseBall is the training soccer ball developed by CogiTraining, the revolutionary soccer training method implemented in soccer clubs and Federations around the world.
SenseBall is specifically aimed at young players between 6 and 20 years of age. Practiced individually or in groups, SenseBall improves a players touch and feel for the ball while helping them to become two-footed.
As a coach, encouraging your players to practice with the SenseBall in training or at home will bring them many benefits.
TRAIN LIKE A PRO. SenseBall is used by the youth teams of AC Milan, Sporting Kansas City, RSC Anderlecht, KRC Genk, FC Nantes, the Belgian Football Federation and many others.
ACQUIRE THE ESSENTIAL SKILLS OF MODERN SOCCER. Learn to control, guide and kick the ball perfectly thanks to repetition.
BECOME A TWO-FOOTED PLAYER. SenseBall is designed on the principle of bilateral activity. Thanks to the practice of SenseBall, they make an average of 500,000 touches of the ball in one season and use their left foot as many times as their right foot.
AVOID INJURIES. Improve their concentration, perception, coordination and synchronization.
There are special discounted prices for orders of 10 or more! Shipping is FREE.
Get SenseBall now by going to senseball.com and become a better soccer coach!
In this Episode
A common question I hear from both coaches and parents is, "How do I get my daughter or my team to be more aggressive?" Nobody wants their kids out there punching the opponent or dragging them to the ground. What they're really asking is, "How can I get my players or team to compete?"
Today I'll discuss the strategies I've used the light a competitive fire under my players in order to help them find success in the game and develop to the maximum of their potential.
Future Episodes
I've got a couple of things that I'm working on for next week. One is an interview with a soccer tour operator and the other is an update on my experience with Play-Practice-Play this fall. I'll have to see which one I finish first and that's what I'll share with you next week.