Podcast: Play in new window | Download
Subscribe: Apple Podcasts | RSS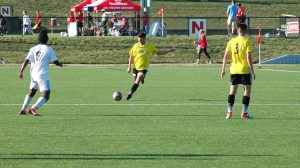 Thanks to an email from listener Kevin I discovered how to allow iTunes to include up to 300 podcast episodes in the feed. I've made that adjustment so we have a couple of years before we have to worry about older episodes dropping off of the feed. Thanks Kevin!
I don't usually use guest players for my teams unless we're very short on players. This weekend one of my teams really need a couple of guests because of illnesses but none were available to we had to play a little shorthanded. I talk about this issue in the episode.
I've been thinking about the benefits of losing in the last couple of weeks. My teams have taken some difficult losses and I actually see them as long term positive experiences. I share more in the episode.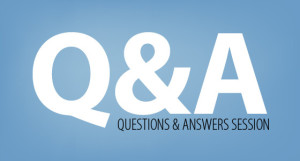 Today's question comes from Ivan. He's asking about the role of the warm-up in Play Practice Play.
Ivan says,
"I've recently implemented the Play-Practice-Play model in my training session, but I have a question. I usually do a two phase warm up and then enter the play-practice-play segment, but many of the resources I found online, including US Soccer, state that you should literally start training with small sided games as they players arrive at practice.

So if only four players are there, play 2v2 while the others arrive. My question is, where do we fit in the warm up and how do you have players start playing a game without a warm up without risking injury. Where does the warm up reside in this model?

It's hard to find any information online, so if you can please shed some light on what you do, that would be greatly appreciated."
Thanks for your question Ivan!
The focus of the PPP model is on young players. The thought is that the best way for them to warm-up is to move and play. They don't need a specific warm-up phase to prepare to play or for injury prevention.
The Warm-up, Orientation, Learning, Implementation model or WOLI is geared toward older players. There is a dedicated warm-up phase in that methodology. I haven't used that method so I wouldn't have much to offer beyond that.
If you feel that it's important to add a warm-up then I suggest that you add it once all of your players have arrived. So they would start to play when they arrive and then warm-up when everyone gets there before moving into the rest of the session.
In this Episode
This week I'm talking with Gareth Hughes of Challenge Sports about overseas tours.
Future Episodes
Next week I'll have an update on my experience with Play-Practice-Play this fall; what's going well, what needs improvement and what I've learned.