Podcast: Play in new window | Download
Subscribe: Apple Podcasts | RSS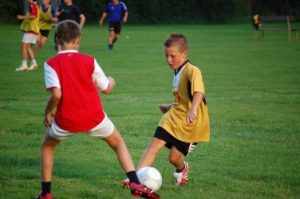 Last weekend was a busy one; I had six games between my four teams. The results were 3-2-1. The interesting thing was that the teams were 1-1-1 on Sunday and I LOVED the performance of my teams in every game. My approach was different with each group but I think it really matched with what they needed on the day a struck a balance between too much direction and not enough. Realizing that the balance needed by each team will be different and that sometimes even different for one team from one game to the next has been an interesting insight that I've come to after reflecting on each game.
This weekend I just have one game. I'm not sure what I'm going to do with myself although I'm sure my 'Honey, do….' list will fill my extra time.
The following weekend I have two teams playing their last tournament of the fall. That will be fun because one team is playing up that doesn't usually and the other team usually plays up but isn't for this tournament.
That will wrap up my fall schedule and then it's time for FUTSAL!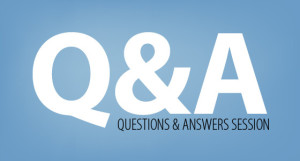 Today's question comes from Mike. He's asking about teams building out of the back.
Mike says,
"My question for you deals with your experience in seeing other teams in your area build out of the back. I know this is something you try to do with your teams, but do you see many other teams in your area doing the same?
I recently moved to a major metropolitan area known for its soccer and have been shocked at how little I see building out of the back at the youth level (my experience here has mostly been with competitive U12-15 teams on the girls side). Game after game, team after team, most keepers simply punt the ball as far as they can whenever they get their hands on it.
So, is my experience here unique, or are you seeing this in your area as well? I was really hoping that most youth teams in the U.S. had evolved past this detrimental practice.
Thanks for sharing your perspective on this."
Thanks for your question Mike!
I'm glad you enjoy the podcast and find it interesting.
Some teams do build from the back while others continue to just punt it up the field. There are a lot more teams trying to build that there were a couple of years ago so I consider that a good sign. I also see more young teams trying to keep the ball. As those players will have grown playing possession from the back my hope is that it will become the norm.
The older the team, the more likely they are to simply punt it up the field (in general).
In this Episode
Back in episode #144 I discussed starting practice with a small-sided game. At the time, this was my understanding of Play – Practice – Play. Since then I've learned much more about it having taken several of the online Grassroots courses. I've also been using the methodology with my own teams. Today I'll review how my understanding of PPP has evolved as well as the strengths and limitations of the method.
Future Episodes
I don't have a plan for next week. I have a couple of ideas. Let me know if somethings on your mind and I'll add it to my list.