Podcast: Play in new window | Download
Subscribe: Apple Podcasts | RSS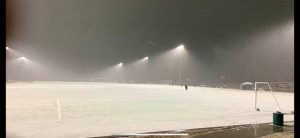 With only one game last weekend it left me with a lot of time on my hands. Saturday consisted of work around the house to get it ready for the winter (which seems to have started already!).
My game on Sunday was at 8 am but first I decided to get up early and watch the Rugby World Cup Semi-Final between Wales and South Africa. That started at 4 am my time. I love watching the knockout rounds of just about any sport. The intensity and drama are something that you don't get anywhere else in life. South Africa came out on top (a pity for my Welsh friends) and then it was time to get ready for my last league game.
It was a really cold morning so the focus was on getting the players warmed up and ready from the start. The girls played great and finished off the season on a very good note.
With the rest of the day in front of me settled in to watch the Liverpool – Tottenham game. As  Tottenham fan I didn't have high expectations for the game. An very early goal (45 seconds!) made the game more interesting but you could see the momentum shifting going into halftime.
I got a text from my sister that her twin boys were playing in a tournament final at 1 pm so I decided to go to the game since I don't often get to sit on the parent's side for a game. Once the game started I remembered why I don't sit on the parent's side. I describe the whole experience on the podcast so you'll have to listen for the details.
The State Cup Finals for high school age girls was on Monday. I decided to go to watch two of our teams that were in the final at the same time. The interesting details are in this episode.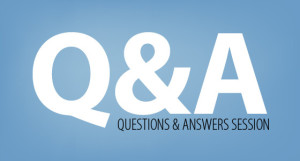 Today's question comes from Lisa. She's asking about parents coaching from the sidelines.
Lisa says,
"My 2008 girls team has been playing together for a year now and they are really starting to come together. I want to brag a bit on them and their hard work. The team spent the Spring season winning only one game. They had a great late Spring tournament in regards to playing but still lost. This Fall they have come out playing so much better mentally, technically and tactically.
This past weekend they competed in a tournament that we did last year in which we lost every games by a goal difference of 4 or more goals. This year were they won every game and competed in the Championship game losing 2-1 in the last 30 seconds of the game.
Even though the girls are doing better, the parents….not so much. I received complaints of parents coaching from the sidelines and the girls are asking to not be on the parent side of the field. I had complaints of parents making derogatory comments about other players. I recently had a parent coaching their daughter from the sidelines as an attacker was coming down the field which made my player pay attention to the parent vs the game which allowed the attacker to score. I really need to have a conversation with them but not sure how strong to come across. Another coach recommend that I give the parents a list of things they can't say (shoot, pass, move, kick it), and make all parents sit together on the sideline to monitor each other. I want to make the point that this behavior is not acceptable or helpful but I don't want to come across as my way or the highway as other coaches suggested. How would you handle the situation, how forceful would you address it? "
Thanks for your question Lisa!
You should be very proud of the progress the team has made.
How you respond depends somewhat on the expectations you set for the parents before the season. Addressing this issue in the preseason meeting is your first chance to set the tone. If you had that conversation you can address the issue in an email and then call a parent's only meeting if nothing changes. If you didn't set the table for this before the season then I would suggest a meeting where you can talk about your expectations going forward.
The guidelines you set are up to you but I suggest that you ask that they support the team by cheering for the players but not trying to direct them. The should praise things that already happened and not tell them what they should do next.
Let them know that when they coach from the sideline it has a negative impact on the players individually and the team as a whole. Going forward you're going to hold them accountable for staying in their role as a parent and allow you to be the coach.
You may have to have individual conversations as things happen but hopefully the team meeting will get you off to the right start.

THE PARTNER THAT MAKES YOU A BETTER COACH
SenseBall is the training soccer ball developed by CogiTraining, the revolutionary soccer training method implemented in soccer clubs and Federations around the world.
SenseBall is specifically aimed at young players between 6 and 20 years of age. Practiced individually or in groups, SenseBall improves a players touch and feel for the ball while helping them to become two-footed.
As a coach, encouraging your players to practice with the SenseBall in training or at home will bring them many benefits.
TRAIN LIKE A PRO. SenseBall is used by the youth teams of AC Milan, Sporting Kansas City, RSC Anderlecht, KRC Genk, FC Nantes, the Belgian Football Federation and many others.
ACQUIRE THE ESSENTIAL SKILLS OF MODERN SOCCER. Learn to control, guide and kick the ball perfectly thanks to repetition.
BECOME A TWO-FOOTED PLAYER. SenseBall is designed on the principle of bilateral activity. Thanks to the practice of SenseBall, they make an average of 500,000 touches of the ball in one season and use their left foot as many times as their right foot.
AVOID INJURIES. Improve their concentration, perception, coordination and synchronization.
There are special discounted prices for orders of 10 or more! Shipping is FREE.
Get SenseBall now by going to senseball.com and become a better soccer coach!
In this Episode
Not so long ago just about every coach was a mom or a dad of a player on the team. Now, most coaches of competitive teams are paid, professional coaches. That shift has happened to a far greater degree in soccer than in any other sport I'm familiar with.
Today I want to talk about the positives and negatives of coaching your own kids and how you can decide if it's the best thing for you, your child and the team.
Future Episodes
I won't have a podcast next week because I'm starting the US Soccer Grassroots Instructor Course on Thursday. I'll be back the following week with a report on how it went along with details on the start of the indoor season here in the Midwest.