Podcast: Play in new window | Download
Subscribe: Apple Podcasts | RSS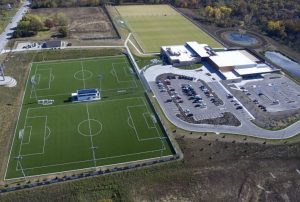 Since I didn't have a podcast last week I have to catch you up on what I've been up to. Two weeks ago I had my last outdoor tournament of the fall. Two teams played in the tournament and it was a great way to wrap up the season. I go into all of the details about the weekend in the episode.
We had our first two weeks of futsal training sessions in the last two weeks. Moving indoors changes our focus a bit because we don't have the space to run the Play – Practice – Play sessions that we've been doing all fall. There are also different skills involved in the game that I need to get the players up to speed on so we've been combining a couple of different activities together so that we can get off to a good start to the futsal season.
One of my teams is also training outdoors each week whenever the weather is warm enough. Listen to the episode to hear what those sessions look like.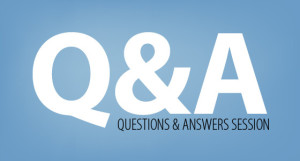 Today's question comes from Greg. He's asking about preparing for the transition to 11v11.
Greg says,
"I'm currently helping out with my daughters 08' U12 travel team. I come from a hockey coaching background so I'm still learning the soccer culture etc..
A big topic of discussion these days is how to prepare for the transition to 11v11 during the Spring season. My coaching instincts say to focus on 9v9 Spring and prepare for the transition after the season. Specifically, are there benefits to playing in 11 v 11 tournaments or begin using size 5 ball during the Spring?
I've heard many different ideas from many different coaches so I was interested to hear what you had to say.
Thank you appreciate any time you have on this."
Thanks for your question Greg!
This is always an interesting topic. I think we are usually in too much of a hurry to move on to the next step rather than focusing on where we are. That goes for me too!
I moved my 2008's up to play U13 this fall for several different reasons. We're going to play U13 again next spring but we'll play 9v9 tournaments because our Jr. State Cup is played as a 9v9 event.
I've talked about this topic on the podcast in the past (#99 Playing Up). There are so many factors involved in deciding if it's the right thing for your team. Have a listen to that episode and let me know if you have any questions after that.
In this Episode
Attending coaching courses is the best way to stay up to date with the current trends and best practices for coaching youth soccer. Today I'll share my coaching education journey, what you can expect if you attend a course and tell you why I think now may be the best time ever to start attending courses if you haven't done so in the past.
Future Episodes
I've got an interview lined up with a coach for next week to talk about how he uses technology to compliment his coaching. This is a topic I've wanted to cover for a while so I'm looking forward to bringing that conversation to you next week.