Podcast: Play in new window | Download
Subscribe: Apple Podcasts | RSS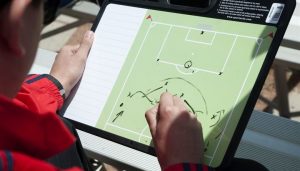 I had last weekend completely off. No games! I always take the first weekend of the futsal season off. This provides a welcome break between the outdoor and indoor seasons. It also gives me one more week of practice with my teams before we play our first futsal games.
For the first two weeks of indoor practice we focused on finding the openings or creating the openings when attacking. This week we switched and worked on defending so it was all about closing the openings and being compact when we don't have the ball.
This weekend I have seven futsal games on Saturday and five on Sunday! Back to reality for a coach of multiple teams during the indoor season. It'll be fun to see how much the last three weeks of practice has prepared the girls for these first games.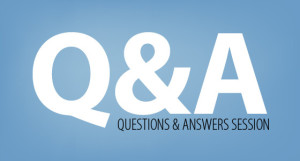 Today's question comes from Bo. He's asking about the increase focus on 'Fun' in soccer training
Bo  says,
"I am new to coaching soccer, I didn't play it in school and I didn't know much more than the basics until my son started playing a couple years ago. I really got into it and began absorbing anything I could about the sport and particularly coaching.
One thing I found in many of the sources I came across, when it came to training the key point everyone says is to make it "fun". I played several different sports in school and rarely were our practices "fun". Even now, I often I catch parts of other sports training sessions and they don't look "fun" and I dare say they are fairly intense.
I understand at U10 and younger the idea may be to keep practices fun to keep the kids enjoying the game and less likely to quit as they get older, but do you feel at the older age groups coaches should still focus on "fun" practice drills?"
Thanks for your question Bo!
I had the same experience growing up. I wouldn't have called any of my practices 'Fun'. There has been a shift in emphasis as more and more kids are giving up on sports as they get close to high school. I recently read that 80% of kids playing soccer will quit by the time they're 13. That's not only an issue with soccer but sports in general.
The decline in sports participation along with research into improving performance have been the drivers of the 'Fun' revolution. Not only will kids play sports longer if they're enjoyable; they'll also get closer to developing to their full potential if the environment is enjoyable. That doesn't mean that it's not challenging or difficult. The need for a fun environment is not limited to young players. Even professional players need to have a fun environment in order to play at their best.
In my opinion, any sporting or educational environment needs to be fun no matter the age of the participants.
I'd encourage you to look at videos or articles from Amanda Visek on the work she's done on Fun Maps. Her studies were done around youth soccer so it's very relevant.
In this Episode
This week I'm talking with Tom Lelyo, a fellow youth soccer coach. We discuss the different ways that he uses technology in every area of the work he does with his teams. We talk about tools to use for practices, games, player evaluations, parent engagement and and more.
Future Episodes
I won't have a podcast next week because I'll be off for the Thanksgiving holiday.
LinkedIn
If you'd like to connect with me on LinkedIn just Click Here.