Podcast: Play in new window | Download
Subscribe: Apple Podcasts | RSS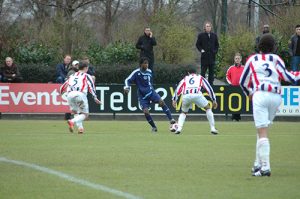 I really enjoyed the weekend off for Thanksgiving. Lots of time for family, friends, food and football (mostly American Football).
The week before my teams started their Futsal season. I never know what to expect on that first weekend of Futsal but the teams all played really well and made a much quicker transition than I had expected. We were fortunate to player our first games on some of the largest fields. I think that helped us keep the ball in play and gave the players more room to work with which translated into a little more time on the ball than they would have on smaller fields.
Last Sunday I traveled to Wichita, KS for a Grassroots Coaching Course with some other instructor candidates. This was our opportunity to record the field and classroom sessions that we need to turn in as assignments during out development period.
The classroom session went well. The field session was more of a challenge. The weather was very cold and windy. I don't mind coaching in those conditions (much) but it was hard to get the video footage that I need for the course. I'm just going to turn in what we got and see how what kind of feedback I receive (fingers crossed).
---

What are your players doing outside of team sessions to improve their game? Every player could benefit from more time with the ball!
Techne Futbol helps establish a culture of self-training by acknowledging players who are putting in extra training time on their own.
With guidance and curriculum from Yael Averbuch, former US National Team and professional soccer player, players have access to all-new drills every week along with time trials, shooting sessions, goalkeeping sessions, and group-specific leaderboards where they can compete with their peers.
In the Manager Portal, coaches and managers can track player progress.
Ready to get your players access to the app? As soon as you start your subscription players can start getting those reps in! Head over to the Managers Page and follow the instructions to sign up. We'll see you've signed up and reach out. We provide plenty of hands-on support in getting going so that you can have a successful launch! www.technefutbol.com/managers
Want to find out how we've helped hundreds of soccer organizations make self-training an important part of their culture? Curious how we can help your group? Send us a note at info@technefutbol.com. Be sure to mention the Coaching Soccer Weekly podcast!
---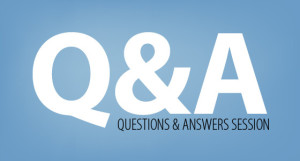 Today's question comes from Keith. He's asking about technical development within the Play – Practice – Play methodology.
Keith says,
"As a recreational coach I really struggle with the balance between keeping it fun for the recreational players and their need for technical development.  Both teams have players just starting mixed with longer tenured players.  I have applied the play practice play session structure, but it is difficult to achieve technical development because the player to ball ratios are normally high.  As a rec coach, soccer homework is basically non existent.  
How do you guide the coaches of recreational teams to manage fun and development?  The issue I am seeing is poor performance in games leading to disappointment in the players regardless of fun during practices.
In an ideal world, they would work on techniques at home.  The goal of play-practice-play is more enjoyable sessions, but the game results are eroding the positive session impacts.  That said, I am not sure a more technically intense practice approach would completely change our results in the games. 
How do I create intense-fun-game like sessions to maintain the positive sessions, but also accelerate player development technically?"
Thanks for your question Keith!
Working on technical skills was one of my concerns with the PPP methodology as well. I've been working on ways to add the necessary repetition to game-related activities to improve a players technique. I've just posted a video on the WCC YouTube Channel that shows how you can incorporate technical training into PPP sessions.
What does an activity need to be game-related: attack, defense, transition, a goal or objective, a counter attacking goal or objective, right? If you want to work on turning technique you can have a server pass the ball to an attacker with their back to goal and then have a defender pressure and they play 1v1 to a goal. If the defender wins the ball you have have them dribble across a line or score in a small goal. Then the players rotate roles and play again. If you do this in groups of three they get tons of reps and a 2:1 work to rest ratio.
You can do this with any technical skill. If you increase the number of players to 2v1 or 2v2 you make it more complex although you do reduce the reps.
Think about what technical skill you want to work on and put it in this framework and I think you'll find it's doable.
Check out the YouTube video to see how I put these ideas together in an activity.
In this Episode
This week I'm talking with Michael Davitt, a fellow youth soccer coach. We discuss his start as a College Coach and other experiences with high school and youth teams.
Future Episodes
Next week I'll be talking with James Russomano about the increased number of injuries to high school athletes that his hospital has seen in recent years.