Podcast: Play in new window | Download
Subscribe: Apple Podcasts | RSS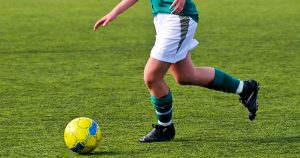 I'm into the flow of Futsal practices and games at this point. My teams are training less during the week but the weekends are crazing because most of my teams are split into two teams for the league. This gives them more playing time but that means more games for me. It's worth it though.
The teams are all progressing nicely. I have a slightly different focus with each team. With the younger teams we're talking a lot about using the skills that are more common in Futsal. That means a lot of work with the sole of the foot. The older teams are doing the same skills but we're spending more of our time focused on passing and moving to create openings and passing options.
They've gotten up to speed quickly and I'm very happy with the quality of their play at this point in the season.
---

What are your players doing outside of team sessions to improve their game? Every player could benefit from more time with the ball!
Techne Futbol helps establish a culture of self-training by acknowledging players who are putting in extra training time on their own.
With guidance and curriculum from Yael Averbuch, former US National Team and professional soccer player, players have access to all-new drills every week along with time trials, shooting sessions, goalkeeping sessions, and group-specific leaderboards where they can compete with their peers.
In the Manager Portal, coaches and managers can track player progress.
Ready to get your players access to the app? As soon as you start your subscription players can start getting those reps in! Head over to the Managers Page and follow the instructions to sign up. We'll see you've signed up and reach out. We provide plenty of hands-on support in getting going so that you can have a successful launch! www.technefutbol.com/managers
Want to find out how we've helped hundreds of soccer organizations make self-training an important part of their culture? Curious how we can help your group? Send us a note at info@technefutbol.com. Be sure to mention the Coaching Soccer Weekly podcast!
---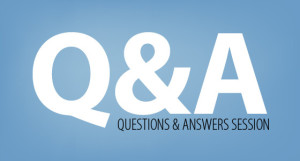 Today's question comes from Dimi. He's asking about how to motivate a team during challenging games
Dimi says,
"I coach a u12 girls team. It's early in the season, but it looks like it's going to be a long one. We've been on the receiving end of some heavy defeats and might go the entire season without a point. I praise the players throughout the game and try to point out positives even in bad situations, but the players still look deflated.
When we concede, the only thing I can think to say is "Come on *insert team name* let's keep at it/keep going/straight back on it" etc, but a lot of their heads go down as they lose confidence. Have you any suggestions on what else to say in this moment? When we're conceding a lot I don't want to sound like a broken record.
After our games, the players are extremely disappointed. I keep praising their effort but it has no affect on their mood. Despite me being positive, they'll know that we aren't able to compete which must be disheartening. Have you any advice on how to pick them back up after regular set backs?"
Thanks for your question Dimi!
That is a tough situation and I've been there. I would suggest setting up some process related goals that are object like: tackles won, passes completed, most passes in a row, shots, etc to move the focus of of the result of the game.
Sometimes I say nothing after we concede a goal. We take the kickoff and I just go back to coaching as I had before. Other times I'll give suggestions for what to do next time. You have to be careful with that one because you don't need to call out a player that already realizes that they made a mistake.
It sounds like you're staying positive and doing the right things.
In this Episode
This week I'm talking to a health care professional about injuries, specifically orthopedic injuries, and how they can be prevented. His hospital has developed a protocol that has shown remarkable effectiveness in reducing the incident of one of the most common soccer injuries.
Here's a link to the Hospital for Special Surgeries courses – sports-safety.hss.edu
To inquire about a workshop for your coaching staff or team please send a message to sportssafety@hss.edu
Future Episodes
It's been a while since I talked about the training I'm doing with my teams so next week I'll go over everything to do with Futsal training: practices, the way I divide my teams, what game days look like and how I structure player positions and rotations. If there's something else specific you'd like to know about my approach to Futsal just shoot me an email and I'll add it to my list.