Podcast: Play in new window | Download
Subscribe: Apple Podcasts | RSS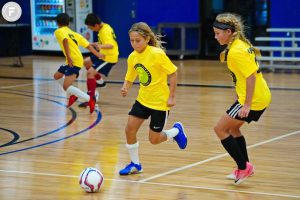 Last weekend was set to be a normal winter Futsal weekend. I had seven games on Saturday and I was all set for another five on Sunday. Overnight a storm came in and by 9 am it was obvious that it wouldn't be a good idea for anyone to be traveling if they didn't have to be. The league made the decision to cancel all games for the day.
So what does a soccer coach do when all of his games are canceled? Write player evaluations! I have four teams this year with a total of 45 players. Each of the evaluations takes me about 15 to 20 minutes to complete. I figured out that it would take about 11 hours to finish all of the them.
Rather than trying to do them all at once I decided to start working on them in November and just do an hour at a time. This made the task more manageable and also ensured that I wouldn't just go through the motions but I could take the time to put some thought into each one.
I had nine left to finish last weekend so I completed those and sent them out to everyone this week.
---

What are your players doing outside of team sessions to improve their game? Every player could benefit from more time with the ball!
Techne Futbol helps establish a culture of self-training by acknowledging players who are putting in extra training time on their own.
With guidance and curriculum from Yael Averbuch, former US National Team and professional soccer player, players have access to all-new drills every week along with time trials, shooting sessions, goalkeeping sessions, and group-specific leaderboards where they can compete with their peers.
In the Manager Portal, coaches and managers can track player progress.
Ready to get your players access to the app? As soon as you start your subscription players can start getting those reps in! Head over to the Managers Page and follow the instructions to sign up. We'll see you've signed up and reach out. We provide plenty of hands-on support in getting going so that you can have a successful launch! www.technefutbol.com/managers
Want to find out how we've helped hundreds of soccer organizations make self-training an important part of their culture? Curious how we can help your group? Send us a note at info@technefutbol.com. Be sure to mention the Coaching Soccer Weekly podcast!
---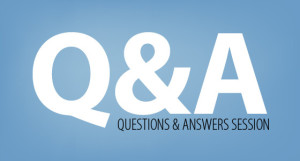 Today's question comes from Rick. He's asking about come back confident after an injury.
Rick says,
"My daughter broke her clavicle in the final outdoor game of the season.  She has been non-contact for almost six weeks but participating in foot skills in futsal and with her ODP team.
Once cleared medically, I'm concerned about hesitation or a fear of contact.  Is this just a wait and see how she plays? Is there something I should be doing now to prepare her mentally for the coming games? 
How have you dealt with players returning from injury?  Any common threads you have noticed in the GU12 range that could help me, help her?
She may return without any apprehension but just in case I would like to be prepared."
Thanks for your question Rick!
I don't think there's any way to speed the process of getting back into the game after injury. What's always worked best for my players has been to let them take their time becoming comfortable with contact again. Some have hit the ground running on day one and others have taken more time to gain their confidence to a point where they're just playing again.
Communicate with her about how she's feeling but be careful not to make too big of a deal out of her return to play.
In this Episode
This week I want to share what my futsal season looks like. I'll review everything from the way I organize my teams and why, through what we focus on in attack and defense, as well as how we sub and my plans for the regional and national tournaments at the end of the year.
Future Episodes
I'll be off for the next two weeks for the holidays. I have absolutely no idea what I'm going to talk about in that first episode back so we'll all just have to wait and see.