Podcast: Play in new window | Download
Subscribe: Apple Podcasts | RSS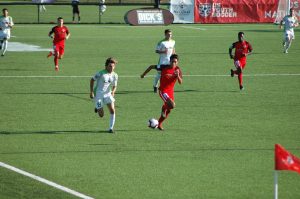 My family and I enjoyed a great winter break. We went to Glenwood Springs, Colorado to ski at Sunlight Mountain. If you're a skier in the U.S. and haven't visited Sunlight you're missing one of the best kept secrets in Colorado. It's especially great for families. It's inexpensive and consolidated in one area so it's easy to keep track of everyone. There's plenty of great skiing for ever level. I've been skiing at Sunlight since I was a kid. I've had the chance to ski in many different areas and I alway enjoy going back to Glenwood Springs.
The break was a great chance to reset and prepare for the second half of the year. We had three weekends without games and just got back to training this week. I'm excited to get back to games this weekend and see if we can pick up right where we left off.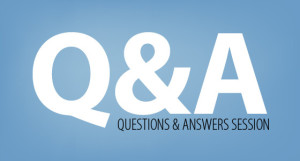 Today's question comes from Bob. He's asking about how to play against a 3-5-2
Bob says,
"Next week, our JV boys will play our rival high school. We typically matchup pretty evenly, but this year the other team has a new coach who has implemented a formation that we are not used to seeing. Our team will plays a 4-2-3-1. The other team will most like play a 3-5-2. I have concerns about how our formations will matchup and would like to be prepared to make adjustments.
Do you have any insight on how these two formations matchup against each other? What are the typical strengths and weaknesses of each lineup, and what are the tendencies specifically when they are opposing each other? What are the possible exploits that we may encounter facing this lineup? What are the possible areas that we might be able to take advantage of?
I am looking for anything specific that may help us in our preparation for the match or help us adjust at halftime. Any insight would help ease my mind and would be greatly appreciated. "
Thanks for your question Bob!
Formations are just how teams start so the most important factors in making adjustments won't be apparent until you start playing. Here are some areas to look at early on: How are you dealing with the two central strikers? Is your attacking center mid staying connected with your two defensive mids to match their three central midfielders? Are their outside midfielders covering back on the outside to help their three central defenders or are the three defenders trying to cover the whole of the back line?
You should be pretty even in the center of midfield. They could cause you issues with their two strikers if your two center backs are not strong enough. You could give them trouble if your four attacking players only have to deal with their back three due to a lack of support from their midfield.
Those are some areas to look at that I hope are helpful. Please let me know if you have any other questions.
---

What are your players doing outside of team sessions to improve their game? Every player could benefit from more time with the ball!
Techne Futbol helps establish a culture of self-training by acknowledging players who are putting in extra training time on their own.
With guidance and curriculum from Yael Averbuch, former US National Team and professional soccer player, players have access to all-new drills every week along with time trials, shooting sessions, goalkeeping sessions, and group-specific leaderboards where they can compete with their peers.
In the Manager Portal, coaches and managers can track player progress.
Ready to get your players access to the app? As soon as you start your subscription players can start getting those reps in! Head over to the Managers Page and follow the instructions to sign up. We'll see you've signed up and reach out. We provide plenty of hands-on support in getting going so that you can have a successful launch! www.technefutbol.com/managers
Want to find out how we've helped hundreds of soccer organizations make self-training an important part of their culture? Curious how we can help your group? Send us a note at info@technefutbol.com. Be sure to mention the Coaching Soccer Weekly podcast!
---
In this Episode
Today I want to talk about the power of self reflection. I'll share what it is, when I use it and why I think it's one of the most important tools you can use to develop as a coach.
Future Episodes
I'll be recorder more coaching conversations this year so if you've already contacted me be assured that you're on my list and I'll be in touch. If you'd like to share your thoughts on coaching and you haven't sent me an email please do. I'd like to get as many perspectives as possible.