Podcast: Play in new window | Download
Subscribe: Apple Podcasts | RSS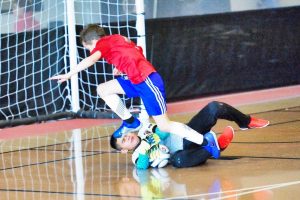 Last weekend we had the U.S. Youth Futsal Central Regional Championship. It was a long weekend with all four of my teams participating. Two of the teams were actually playing up an age group while the other two played with teams their own age. The teams played up because they won't have been challenged in their own age group.
I think that playing up in Futsal is even more difficult that playing up outdoor. This is due, in part, to the fact that the referees don't call the game as tightly as Futsal should be called (IMHO). That makes it very difficult for them to play their usual game. They get drawn into a more physical game and that's always going to be difficult when you're playing bigger, stronger, faster players. Having said all of that, it was better for them to play up and see a real challenge because they needed that before Nationals. The teams we see in the Nationals will be more technical but they'll also be very athletic.
---

What are your players doing outside of team sessions to improve their game? Every player could benefit from more time with the ball!
Techne Futbol helps establish a culture of self-training by acknowledging players who are putting in extra training time on their own.
With guidance and curriculum from Yael Averbuch, former US National Team and professional soccer player, players have access to all-new drills every week along with time trials, shooting sessions, goalkeeping sessions, and group-specific leaderboards where they can compete with their peers.
In the Manager Portal, coaches and managers can track player progress.
Ready to get your players access to the app? As soon as you start your subscription players can start getting those reps in! Head over to the Managers Page and follow the instructions to sign up. We'll see you've signed up and reach out. We provide plenty of hands-on support in getting going so that you can have a successful launch! www.technefutbol.com/managers
Want to find out how we've helped hundreds of soccer organizations make self-training an important part of their culture? Curious how we can help your group? Send us a note at info@technefutbol.com. Be sure to mention the Coaching Soccer Weekly podcast!
---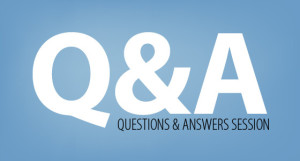 Today's question comes from Tim. He's asking about preparing for 'Big Games'.
Tim says,
" After the regular season we played in local rec tournament. This was a wonderful experience where we won 2 games and finished in second place. I was thrilled that the girls got a Medal. In the final the girls played a strong team very well and we lost 1-0. Looking back on my performance, I think that I did a good job on getting there girls loose and ready to play. We talked about how this was all for fun and that we already had a medal in our back pocket. Tactically though, I think maybe I got out coached.
My question is do you have any suggestions on how to approach a "big" game like a tournament final? I know that you have talked about tournaments before, but I felt like I was unsure of what to do in such a stressful spot. How do you handle coaching in a "big" game? Any suggestions?"
Thanks for your question Tim!
I don't think there's one way to approach, "The Big Game". There have been times when I focused the team on it being, "Just another game." Other times I've tried to get them really motivated and pumped up for it. So much depends on the team you have and the team you're playing. Is it a team you play often or an opponent that you're unfamiliar with?
It sounds like your approach was perfect for your team. You took the pressure off and just focused on enjoying the fact that they reached the final. The success or failure of your approach is not measured by the result but by the reaction of your players. If you felt that they played to the best of their abilities, then you were successful. If they felt good about their effort, then you likely got the most out of them.
In this Episode
This week I recorded another coaching conversation. The coach brings an international perspective that I thought would be interesting.
Future Episodes
Next week I'm finishing up the Grassroots Instructors License at the National Development Center here in Kansas so I won't have a podcast episode coming out on Friday but I'll be back the following week with a report on how the course finished up.