Podcast: Play in new window | Download
Subscribe: Apple Podcasts | RSS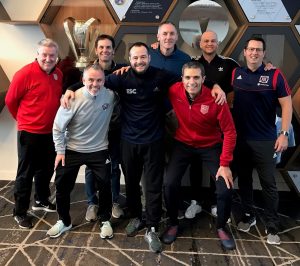 The last two weeks have been crazy; I finish the second meeting for the Grassroots Instructor's License Wednesday afternoon through Saturday afternoon. The first meeting back in November covered the course content for the Grassroots In-Person Courses (4v4 through 11v11). The second meeting was focused on presenting the D License Course. The D is like getting an advanced degree in the Play – Practice – Play methodology. It involved applying this to not only one game model but includes 4v4, 7v7, 9v9 and 11v11.
All of my assignments are turned in so now I'm just waiting to see those green lights that indicate that the assignment was 'satisfactory'. Then I can start to learn even more by present the In-Person Courses as well as the D License.
Fortunately, the course wrapped up on Saturday so I was able to watch the Kansas City Chiefs win the Super Bowl. It's been a great thing for the city and we've enjoyed the national attention for the city.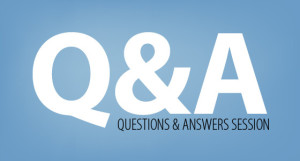 Today's question comes from Sean. He's asking about using Play Practice Play with his U8 teams.
Sean says,
"I've recently gone through the in-person USSF Grassroots courses. Like many coaches, it's taken me some time to warm up to this format but with help from your podcast and some excellent instructors at the courses, I've really come around to it and plan to implement it with my U10 and U12 teams this spring. I have some doubts remaining for U8 and younger kids, though.
My club plays 4v4 with no GKs at U6-U8, and teams are commonly only 5-6 players deep. Our coaches are volunteers who usually have little or no experience and it's extremely common to have only 3 players show up to practices. Numbers can quickly challenge our ability to run a practice of any kind.
I'm developing a program to have our U6-U8 teams practice together as a solution to these (and other) challenges, but have concerns over the logistics and general mission to make it fun while the kids are learning the game.
On one hand, I know that playing the game is fun and play-practice-play probably offers the most bang for our buck with kids who only practice once a week. On the other hand, I feel like we're building from zero and may need to mix it up to keep kids engaged.
Play-practice-play just feels very narrow for that age group and I worry about smaller/slower kids becoming discouraged with too much contested work. I want to include 1v1s, 2v1s, and the like but want to include other activities that are less game-like.
For example, the 'Clean Your Room' game you shared in episode 178 seems like a great fit.
Am I just clinging to the old way of doing things? I really like your 'What to Work on With U8s' episode. Would you change anything about that now?"
Thanks for your question Sean!
It's definitely a challenge to change old methods even in the face of evidence that there are better ways to achieve our goals. I get it. I've gone through the same process but the more I learn the more I'm convinced that we need to train our players with game-like activities in entertaining environments that support individual growth.
I don't think you'll have any problem with engagement if you use PPP sessions with your younger teams. The challenge is how to create those sessions in a way that engages them.
I suggest that you look at the Massachusetts Youth Soccer Association website. They have Training Session Plans for every age group. I think you'll be surprised by the variety of activities presented in those sessions. It may also inspire you to create your own.
Yes, I would definitely change many of my methods for training young players (and older ones too) if I knew then what I know now but that's why it's important for coaches to continue their development and seek out new experiences that will challenge us. In the end it's about becoming a better coach in order to develop better players.
In this Episode
This week I recorded another coaching conversation. The coach brings an international perspective that I thought would be interesting.
Here's a list of the episodes that relate to each of US Soccer's 6 Tasks of the Coach:
Coaching Games

163 Game Day
181 US Youth Soccer Rule Changes – Three Years Later
192 Soccer Rule Changes for 2019-20
207 What's in your Coaching Tool Kit

Coaching Training Sessions

184 Three Ways to Structure Your Training Sessions
178 What to Work on with U8
179 What to Work on with U10
180 What to Work on with U12
198 Should we be Doing Isolated Technical Training
206 Choosing the Best Size Field for Your Small-Sided Games
210 Using the Play-Practice-Play Method in Practice

Leading the Player

168 The Importance of Player Evaluations
173 The Benefits of Breaks
190 Owing Your Own Development
197 Are Youth Soccer Championships a Good Thing
208 Ways to Encourage Your Players to Compete
215 Increasing Injury Rates Among High School Athletes

Leading the Team

186 How to Avoid Becoming a Frustrated Coach
195 Impacting Your Team's Performance
209 Experiencing Different Soccer Cultures

Managing the Performance Environment

177 The Coach Parent Relationship
183 The Role of the Age Group Director
193 Roles and Responsibilities of a Director of Coaching
200 Too Many Coaches
211 Should Coaches Train their Own Children

Leadership

162 It's Not About You
167 Fall Season Recap
194 Post Season and Pre Season Preparation
212 Attending Coaching Courses
217 Looking Back Looking Forward – The Power of Reflection
219 Developing as a Coach
Future Episodes
We're coming up on the 5th anniversary of the podcast. Most of you haven't heard all of the episodes so I thought this would be a good time to highlight the most popular Interview, Training Sessions and Commentaries so that you can go back and listen to any that you may have missed.