Podcast: Play in new window | Download
Subscribe: Apple Podcasts | RSS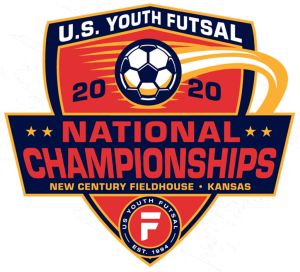 The Futsal Nationals took place in Gardner Kansas last weekend. I had two teams competing. One team missed out on the semi-final due to a close loss in their third game. The other team reached the final but lost on penalty kicks. I go into detail about the weekend in this episode.
It was a great event that included teams from across the country as well as at least one from Canada.
Our preparation for the tournament went well. The focus on defending that we've had for the last few weeks helped us play together and stay organized.
The improvement I want to make for last year is to incorporate movement without the ball as a primary focus for my older teams. The only way to create openings against organized defenses is through constant movement and rotation.
---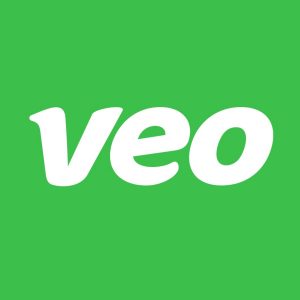 This week's episode is brought to you by Veo soccer cameras.
Veo is a portable and affordable soccer camera that helps soccer teams record and analyze games and training sessions without the need of a cameraman.
All you have to do is set up the camera, press record on your smartphone, and start recording. After the final whistle, your game gets uploaded to the cloud where Veo's AI software automatically creates a fully viewable recording of your game with highlights.
Use it to analyze your matches or share your best moments with friends and family. Cool features include AI detected goals, player tagging and draw-on-screen. 
Go to www.veo.co and get your Veo soccer camera today. Use the voucher CSW to get free shipping AND a $100 discount.
---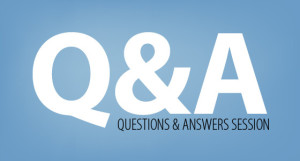 Today's question comes from Elise. She's asking about how to deal with negative displays from opposing coaches.
Elise says,
"I listened to your podcast on the different types of coaches but I want to grab your thoughts and/or experiences on dealing with opposing coaches who are being so negative, yelling or being completely rude to their players and fellow opposing coaches in sideline.
Now the older the age the more competitive it gets (I also coach u13s) but at the u9 level, we as coaches should all be on the same side. We are all competitive but also need to be allies. Have you noticed this trend around your leagues.
Why aren't Coaches helping and encouraging each other? We're all trying to improve the game and create a safe and fun environment for our players. (I hope)! "
Thanks for your question Elise!
I completely agree that coaches, teams and clubs should not view each other as rivals but as partners. We should all support each other in the goal of creating a Player-Centered culture that focus on developing each player to their full potential in an enjoyable environment that supports individual growth. What gets in the way of that – Competition!
As a country we are still so focused on winning that it gets in the way of any player development philosophy that we try to implement.
I will now step down off of my soapbox.
You asked me my thoughts on dealing with opposing coaches. I don't deal with them. I try to model the type of players that I think supports and encourages players. There have been times that I think this has 'shamed' other coaches into changing their behavior on the sideline right in the middle of the game but more often than not they look at it as an opportunity to drive their players harder in an attempt to take advantage of what they preserve as a weakness in my coaching.
My hope is that more coaches go through US Soccer Coaching Education and adopt their Player-Development Philosophy:
At the grassroots level, players learn and develop to their full potential through game-like experiences in an enjoyable environment that supports individual growth.
Keep doing what you're doing and hope that it encourages others to follow.
In this Episode
The highly competitive environment that was created by the Futsal Nationals last weekend brought out some of the best and worst elements of our sport, our players and our coaches. Today I want to talk about one of our biggest challenges as coaches. How we react when things don't go as planned can be the difference between training confident, resilient kids or timid, frightened players who are just trying to avoid another mistake.
Future Episodes
Next week I'll have another coaching conversation to share with you. I think you're really going to enjoy this one because the coach has had a very wide range of experiences that we can all benefit from.