Podcast: Play in new window | Download
Subscribe: Apple Podcasts | RSS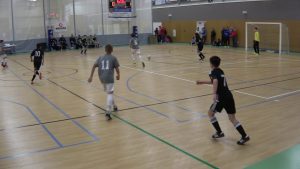 This is the 5th Anniversary of the CSW Podcast! It's hard to believe I've recorded 223 episodes that have been downloaded more than 1.6 million times. I really appreciate everyone who listens, contributes or spreads the word about the show. THANKS!
Last weekend we had our last Futsal games of the winter. It was weird having games after the Nationals but there was a weekend that was canceled due to snow and ice so they were rescheduled to the weekend between Nationals and the start of the outdoor season.
We ended up with one last Futsal practice as well because we couldn't get outside on Tuesday or Wednesday due to the cold weather. It wasn't an issue for my younger teams because we could do pretty much the same activities but the older teams really need to get outdoor and start playing on a larger field.
This weekend is the start of our outdoor season. It's one week earlier than in the past. I've always played a pre season tournament that was the week before the season starts but the league swallowed up that weekend by starting earlier.
---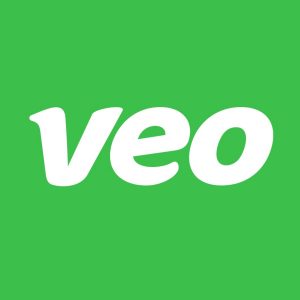 This week's episode is brought to you by Veo soccer cameras.
Veo is a portable and affordable soccer camera that helps soccer teams record and analyze games and training sessions without the need of a cameraman.
All you have to do is set up the camera, press record on your smartphone, and start recording. After the final whistle, your game gets uploaded to the cloud where Veo's AI software automatically creates a fully viewable recording of your game with highlights.
Use it to analyze your matches or share your best moments with friends and family. Cool features include AI detected goals, player tagging and draw-on-screen. 
Go to www.veo.co and get your Veo soccer camera today. Use the voucher CSW to get free shipping AND a $100 discount.
---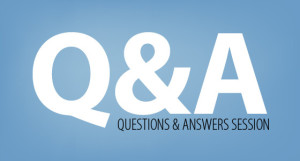 Today's question comes from Kyle. He's asking rotating younger players through the goalkeeping position.
Kyle says,
"I've always tried to have everyone on the team take a turn at all the position including goal keeper but I'm thinking about changing (for keepers only) and asking who would like to be goalies for the team. My reasoning is that it's such a different position it needs different training and some kids really don't like it or are scared to play it. I'll let anyone play keeper regardless of skill, I'm more interested in their desire to play the position.
Also, as I mentioned in my other email, I want them to be more involved in the game. I feel that to be more involved as a keeper the players need more than one game at the position. I even thought about having a extra practice just for the kids that are interested in playing goalie. I would focus on playing out of the back and basic keeper skills. What are your thoughts on not having all players take a turn a being a keeper? "
Thanks for your question Kyle!
I rotate all my players through as goalkeepers until they're old enough to have someone specialize in that position. This usually happens around U12. Sometimes I'll have two players that like to play in goal but also still want to be on the field and I'll have them split time. I try to find someone that really wants to be a goalkeeper by the time the team is U13.
At the younger ages they can all benefit from the experience of playing in goal and I don't worry to much about specific goalkeeper training. Our club does offer keeper training and I have the players take turns attending those sessions.
Whenever we have goalkeepers in training. The players rotate through that position along with all of the others. We talk about the general concepts you mentioned but I don't do anything different or special with them. There's so much for me to teach them as field players that I don't want to pull the focus away from those things to working on goalkeeping specifics.
Having an extra practice would give you a chance to focus on them so I would do that if you have players that are interested.
In this Episode
The coach I'm talking to today went from coaching local youth teams after his playing career ended abruptly to coaching a professional women's team in Sweden in the UEFA Champions League. He now focuses his time on coaching coaches.
Future Episodes
I'm working on a couple of ideas for next week's podcast. I'm not sure which one is going to be ready so you'll have to join me again next week to find out.