Podcast: Play in new window | Download
Subscribe: Apple Podcasts | RSS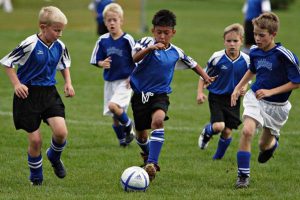 It was great to get back to outdoor games last weekend. I was curious to see how the teams transitioned back to the outdoor game. Each team had a slightly different reaction.
My youngest team that plays 7v7 didn't really have an issues. They seemed to pick up right were they left off but with more confidence and creativity on the ball. That was great to see. There was a bit too much use of the sole of the foot but I always notice this for the first few weeks and then the players get back to using the inside of their foot to receive the ball.
The 2010 team that I coach are playing 9v9 this season. I would have preferred to continue playing 7v7 but all of the other teams in our division wanted to move to 9v9 so we were kind of forced to go along. The alternative would have been to stay back and play mostly DII teams which would not have helped us at all.
The 2009 team played well despite the fact that they didn't take a shot for the first 10 minutes or so of the game. We had the ball but we just worked it around the field with no intent to shoot or cross the ball into dangerous positions. We discussed that at halftime and the players responded very well.
My one 11v11 team was the one that seemed to take a bit longer to adapt to a return to the outdoor game. Fortunately, they had two games last weekend. By the second one they looked more like themselves.
It's great to be back outside and getting into a normal rhythm of two practices per week and games on the weekend. We're still doing one practice a week that focuses on technical training and one that's more focused on team training. I'm working on ways to use more game-like environments in technical training but that's going to mean a rewrite of the curriculum which I just don't have time to do at the moment. That's be a project for the summer time.
---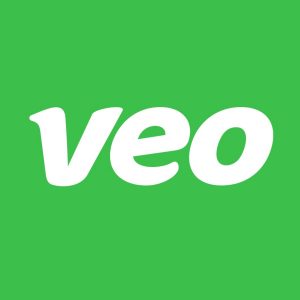 This week's episode is brought to you by Veo soccer cameras.
Veo is a portable and affordable soccer camera that helps soccer teams record and analyze games and training sessions without the need of a cameraman.
All you have to do is set up the camera, press record on your smartphone, and start recording. After the final whistle, your game gets uploaded to the cloud where Veo's AI software automatically creates a fully viewable recording of your game with highlights.
Use it to analyze your matches or share your best moments with friends and family. Cool features include AI detected goals, player tagging and draw-on-screen. 
Go to www.veo.co and get your Veo soccer camera today. Use the voucher CSW to get free shipping AND a $100 discount.
---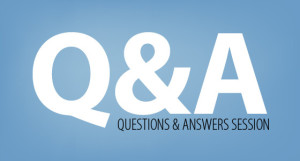 Today's question comes from Edward. He's asking how to incorporate less skilled players into his training sessions.
Edward says,
"I have been coaching the same core group of players for almost 5 years in our area Rec league, and as we moved up to 9v9, we have added new players the past two seasons. Some of the additions were new to soccer and significantly behind their teammates as far as skill and experience with the sport. With only 90 minutes per week for practice, and seemingly questionable "investment" on the part of the parent/player, how do you recommend helping these players catch up to where they are not a clear drag on the team and their teammates? "
Thanks for your question Edward!
That is a challenge. Being a recreational team you may or may not (probably not) be able to encourage them to spend time with the ball outside of team training. That means you're going to have to do your best to train up the new players without boring the returning players to death.
My suggestion is to change up how you group the players depending on the activity you're doing. For example, if something is more technical then I would group the new players together so that you can challenge them at their own level while pushing the returning players with greater expectations. If it's a competitive, team oriented activity then spreading out the new players will give them a chance to learn from their team mates.
I hope this is helpful. Coaching a mix of players at different levels is one of the more difficult situations to be in.
In this Episode
Today I'm talking with a coach that began coaching his son's recreational team and then made the move to coaching competitive teams. He shares some interesting insights and suggestion that I think can benefit any coach who is looking to make this transition.
Future Episodes
I haven't settled on a topic for next week. If there's something you'd be interested in hearing more about please let me know in the next few days and it may end up as next week's topic.