Podcast: Play in new window | Download
Subscribe: Apple Podcasts | RSS
My games last weekend were really a tale of two entirely different days. On Saturday my teams played well and were very successful. Part of that could have been due to the fact that we played teams that were were just better than. On Sunday the games were very challenging. Especially the game with my U12 who played a very good U13 team. There's such a big developmental difference between U12's and U13's that it was like young women playing little girls. It was even more pronounced for some because three of my players are actually U11's. Both of the games on Sunday were tough but they both provided a lot of opportunities for learning and growth.
Just as we were about to get back into a great rhythm of training and playing this spring we run into spring break and the COVID-19 outbreak. With the major sports leagues all postponing their season it was only a matter of time before it impacted youth sports. As I finished training tonight I heard that our league has canceled all games for the next two weeks. Shortly after that our club made the decision to completely shutdown for the next two weeks as well.
My teams weren't playing much over the next two weeks anyway with many of the families being away for spring break so we're not going to miss as much as some teams.
I just hope that taking these steps will help stabilize the situation and get us back to normal more sooner than later.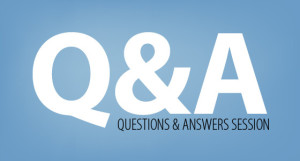 Today's question comes from Rick. He's asking how to find a mentor?
Rick says,
"I've been coaching youth players for a couple years. I've done all the grassroots courses and few other courses such as performance analysis through United Soccer. I'm a teacher and would love to coach at the high school level.
My question is, what's the best way to secure a mentor coach? Preferably, someone who is a more skilled coach than me. Someone I can meet with to pick their brain and help guide me as I try to move into the high school coaching ranks. Any advice you could provide would be great. "
Thanks for your question Rick!
I suggest that you find a coach that's doing what you want to do and coaches in a way that you would like to emulate. Make sure that you respect them as a person as well as a coach. Then observe them and talk with them as much as possible. Ask them if you can pick their brain on coaching in general or something specific you're curious about.
If they're willing to help you then you've found your mentor. If they aren't then they're probably not someone you'd want to emulate anyway and look for someone else that is more willing to give back.
---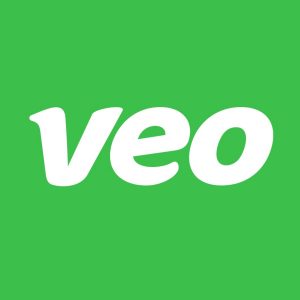 This week's episode is brought to you by Veo soccer cameras.
Veo is a portable and affordable soccer camera that helps soccer teams record and analyze games and training sessions without the need of a cameraman.
All you have to do is set up the camera, press record on your smartphone, and start recording. After the final whistle, your game gets uploaded to the cloud where Veo's AI software automatically creates a fully viewable recording of your game with highlights.
Use it to analyze your matches or share your best moments with friends and family. Cool features include AI detected goals, player tagging and draw-on-screen. 
Go to www.veo.co and get your Veo soccer camera today. Use the voucher CSW to get free shipping AND a $100 discount.
---
In this Episode
Today I want to share with you the key concepts behind using guided questions. I talk about what guided questions are and why they are so powerful. I'll also discuss what guided questions AREN'T as well as how to construct effective guided question that truly help the players to form a deeper understanding of the WHY of what we do.
Future Episodes
Now that I don't have any training for the next two weeks I'm going to put a lot of time into recording interviews and coming up with show topics. I don't have one finalized for next week feel free to shoot me an email if there's something you'd like to hear more about.