Podcast: Play in new window | Download
Subscribe: Apple Podcasts | RSS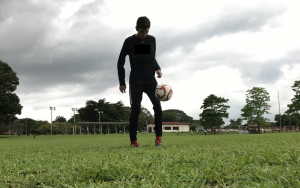 Well, I can safely say that it's been the weirdest week I've ever had during a spring season. Things seemed to be changing by the hour not just by the day. At the end of my intro last week I said that I hoped to be back on the field in two weeks. Now it's looking more like two months would be a more realistic time frame.
The local league, and also our club, have canceled everything through April 30. There's at least a chance that May will end up being canceled as well. Our health, and the health of the community at large are much more important than a soccer season but that doesn't mean that all of this is still not massively disappointing to everyone involved.
It's easy to see these kinds of events only from one's own perspective: kids just want to play, parents don't want to pay for what they're not getting, coaches, who rely on coaching fees as a part, or all, of their income what to be paid and clubs can't afford to pay coaches and refund parents at the same time. There are no completely right answers here. The best we can do is keep an eye on what's in everyone's best interest and get through this time together.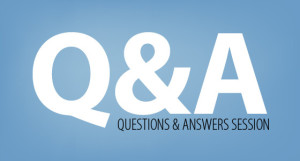 Today's question comes from Tyler. He has a question about the US Soccer Grassroots courses.
Tyler says,
" I took the 7v7 online last year and just finished a 9v9 in person last week. The instructor was great and we had between 20-30 people, so it was a really enjoyable experience to be talking soccer in that space. The one issue I have is that there was basically no new information that wasn't available in the online course.
Additionally, there was nothing specific to the 9v9 game. I'll be taking another 11v11 course in June to finish my grassroots license and I'm worried it will be more of the same.
So I guess my question is, in the grassroots instructor course you completed, were the different courses (7v7, 9v9, etc) presented as all the same class? How are they supposed to differ? Was there discussion about 7v7/9v9/11v11 specific content? While I thoroughly enjoyed the course, it seems redundant to require the same class be taken 3 times. "
Thanks for your question Tyler!
The classroom content of the course is the same regardless of the game model (4v4, 7v7, 9v9 or 11v11). It's up to the instructor to tailor the information specifically to the coaches in the room. If the instructor doesn't take into account the different needs of the coaches and players in each of those game models then I think they're missing an opportunity.
The big difference in the courses is on the field. That should look very different for each game model and specifically deal with the challenges of each one.
You don't NEED to complete all three of the courses. To progress to the 'D' you on need to attend two in-person courses. I always suggest that coaches attend one course for the youngest age group that they coach and also the 11v11 (since it's required for the 'D').
---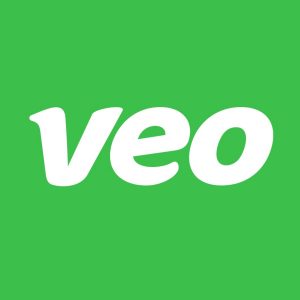 This week's episode is brought to you by Veo soccer cameras.
Veo is a portable and affordable soccer camera that helps soccer teams record and analyze games and training sessions without the need of a cameraman.
All you have to do is set up the camera, press record on your smartphone, and start recording. After the final whistle, your game gets uploaded to the cloud where Veo's AI software automatically creates a fully viewable recording of your game with highlights.
Use it to analyze your matches or share your best moments with friends and family. Cool features include AI detected goals, player tagging and draw-on-screen. 
Go to www.veo.co and get your Veo soccer camera today. Use the voucher CSW to get free shipping AND a $100 discount.
---
In this Episode
Coaches throughout the US are seeing their spring seasons postponed or canceled completely. Today I'll share the things that I'm doing with my teams to help guide the players through this time as best I can.
Future Episodes
Next week I'll share an interview I did about an online tactical resource that you can use to help your players work on their soccer IQ while their on their own at home.