Podcast: Play in new window | Download
Subscribe: Apple Podcasts | RSS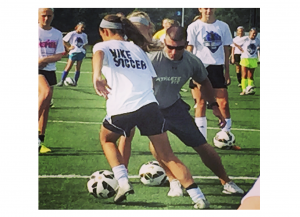 In the fourth week away from training I'm starting to get into a routine. On Mondays and Tuesday's meeting with my teams over Zoom. It gives us a chance to all see each other and interact. We go over our progress with the Techne Futbol app and discuss any issue or questions as well as review last week's assignment on Flipgrid. If you're not familiar with Flipgrid, it's a fantastic educational tool for connecting with students and allow them to interact with each other. I create an assignment video and the player record a video response.
After that we've been doing a Kahoot! quiz or some other game. It's a chance for the girls to do something fun together. Then we finish up by talking about the Flipgrid assignment for next week.
I'm keeping the parents up to date with emails on Monday to talk about the agenda for the team meeting and on Friday to review what we did.
All of this extra time has given me a chance to work on a bunch of projects that I wouldn't have been able to do otherwise. That's been the silver lining to an otherwise difficult time.

This week I have a suggestion sent in by a fellow coach, Rob.
Rob says,
"The FFA has understandably shut down all football training in Australia. This brings frustrations to everyone, players, coaches and parents. So I've decided to try and continue to engage with the kids and challenge them to keep working with the ball. I can't do this face to face, so I've taken to YouTube to post short videos and give them some fun challenges to do. The videos are very home made, they are basic and personal. I think this will mean my players are more like to see me trying something and go out and try it too, rather than me just sending them an email with a few links of "pro" sessions.
All of my video challenges will be able to be done individually, in a backyard, lounge room park or quiet oval. They also will only need the basic equipment to be done – a ball and a couple of other everyday items.
I think this could be a great way for lots of other coaches to consider working with their players. Make short personal videos on their phones and continue to get the players kicking a ball."
Thanks for the idea Rob!
Making videos and posting them for your team is really simple to do with a cell phone and a free YouTube account. It allows your players to see you doing the activity and makes it much more engaging for them. They can even post video, 'Replies' back to your post showing themselves completing the challenge.
I'd encourage everyone to give it a go and send their players some very personal content to help them continue training at home.
Here's a link to Rob's YouTube Channel where he posts weekly challenges for his team.
---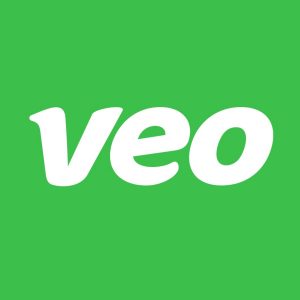 This week's episode is brought to you by Veo soccer cameras.
Veo is a portable and affordable soccer camera that helps soccer teams record and analyze games and training sessions without the need of a cameraman.
All you have to do is set up the camera, press record on your smartphone, and start recording. After the final whistle, your game gets uploaded to the cloud where Veo's AI software automatically creates a fully viewable recording of your game with highlights.
Use it to analyze your matches or share your best moments with friends and family. Cool features include AI detected goals, player tagging and draw-on-screen. 
Go to www.veo.co and get your Veo soccer camera today. Use the voucher CSW to get free shipping AND a $100 discount.
---
In this Episode
This is week three of the, 'Training at Home' series. Today I'm sharing a conversation that I had with my Soccer Conditioning Guru, Scott Moody of Athlete FIT. We were talking about Off Season and Pre Season training but we also discussed the RISE Futbol app. He's developed the app to help players train individually when they're away from their team.
I thought this would be a good time to return to this conversation. When you add the physical training that RISE offers with technical and tactical work we discussed in the last two episodes I think you have a well rounded way for your players to continue to develop in all areas of their performance.
For information on how your team or club can get access to the RISE Futbol app send an email to info@risefutbol.com
Future Episodes
Next week's episode is going to be focused on mental training. That seemed appropriate after the last three weeks where we discussed the Tactical, Technical and Physical components of performance. I've actually had a couple of conversations on this topic recently so I'll bring you one of those next week.