Podcast: Play in new window | Download
Subscribe: Apple Podcasts | RSS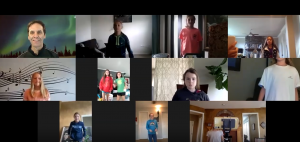 Welcome to Week Five of Coaching at Home! This week my son and I build a new computer because my old one just wasn't cutting it anymore. I've heard this described as, "Adult Legos". It was a bit cheaper and more specific to my needs to build it rather than buying one off the shelf.
We'll see if you notice a change in the production quality as I get used to using some new tools. It's certainly going to make reviewing video from my Veo easier! It's also going to make it possible for me to create more video content for the Patreon Members.
I've started to do all my interviews through Zoom, complete with virtual backgrounds! I've posted the videos of this week's interview there for Members so if you prefer to watch interviews rather than just listening to them you can check out my Patreon page from the link on the right.
I continue to meet with my teams on Zoom Meetings on Monday and Tuesdays. This week we reviewed their progress on the Techne Futbol app. We've agreed to spend at least 1 hour per week on the app. Some of the girls are putting seven to nine hours each week!
We also looked at the Flipgrid activity. This week I asked them to record their favorite Techne activity. This tool is proving to be a great way for the girls to stay connected while we can't train together.
We did the photo matching game that I talked about last week. The parents all sent in pictures of their daughters when they were three or four. I should have used baby pictures because some of my younger players haven't changed all that much! I did with my youngest team and it was a bit more challenging. It was still a good activity for the players because they enjoyed seeing each other's pictures.
This week's Flipgrid assignment is to have each player do the same skills challenge on Techne and record it on Flipgrid. That'll create some competition around who does it best.
I've got a couple of ideas for our activities and assignments for next week. I'll let you know how they go.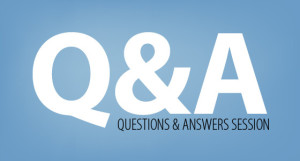 This week's question is from Nicholas. He's asking about training large group of high school aged players.
Nicholas says,
"I'm a boys high school coach from Ontario, Canada. I'm not sure your familiarity with high school soccer/sports in Ontario but many public schools have a junior team (U17) and senior team (U19). Our season runs in the spring April-May. Also, as is the case for me, many of the teachers are also the coaches as well.
I've coached at the school for over 10 years – mostly the senior team. However, last season I began coaching the junior team with the intention of working with the same group of players throughout the 4 years of their schooling – transitioning from junior to senior divisions.
The school community has heavy interest and participation in soccer. The city rep clubs have an 'A-team' and 'B-team' and 'C-team' – with many of my players also playing at the city club too. I do not have that luxury at the high school level to have an A-team B-team, etc. so because of this I have a large roster of 27 players. I also like to keep student athletes involved.
There are advantages to a large roster but recently as we are in preseason training, I'm finding it challenging to have everyone involved and engaged throughout the entire session. I do have 2 assistant coaches that help out. Do you have any ideas or suggestions to keep a large roster fully active and engaged throughout training sessions?"
Thanks for the idea Nicholas!
My suggestion for training large groups is to use multiple small-sided games. This will keep everyone active and you can manipulate the games by grouping the players in different ways. You could put all of your position players together on a field. Grouping your stronger and weaker players into separate groups would allow the players to be challenged at the appropriate level. These are just two ways to organize the groups. There are many others that you could use depending on what you want to achieve with the game.
I think this method will also work well for preseason because it's a very efficient way to train. You'll be incorporating technical, tactical, physical and psychological components to the training session. Since small-sided games are also engaging and fun you should see a high level of competition and intensity.
---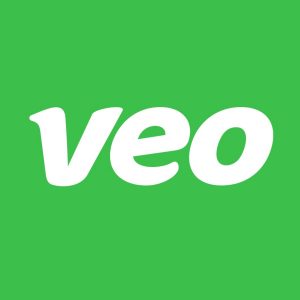 This week's episode is brought to you by Veo soccer cameras.
Veo is a portable and affordable soccer camera that helps soccer teams record and analyze games and training sessions without the need of a cameraman.
All you have to do is set up the camera, press record on your smartphone, and start recording. After the final whistle, your game gets uploaded to the cloud where Veo's AI software automatically creates a fully viewable recording of your game with highlights.
Use it to analyze your matches or share your best moments with friends and family. Cool features include AI detected goals, player tagging and draw-on-screen. 
Go to www.veo.co and get your Veo soccer camera today. Use the voucher CSW to get free shipping AND a $100 discount.
---
In this Episode
There's no single factor that impacts the performance of a player more than their mindset. Today I talk to a specialist in this area about the four 'C's of the mindset along with strategies that players, coaches and parents can use to create the best environment for players to reach their maximum potential.
You can email Zoran or visit Kizo Performance online to ask him a question or find out more about what he does.
Future Episodes
Next week I'm going to share an interview that I did with Michael Holstein about his work with DC Scores and the documentary he directed call, "Soccer in the City". It's available on Amazon Prime. It tells the story of a great program that's helping to bring soccer opportunities to inner city kids.