Podcast: Play in new window | Download
Subscribe: Apple Podcasts | RSS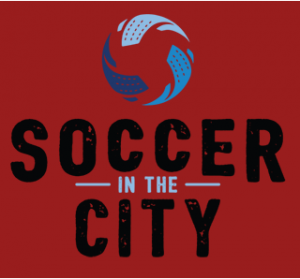 It's week six of, 'Soccer Coaching through Social Distancing'. I don't have any practices or games to tell you about so I'll let you know how my team meetings went this week.
We continue to use the Techne Futbol app for skill training and Flipgrid.com to complete assignments and share videos. These have been great tools for me and my players.
While I was reviewing the assignments this week I noticed that there was a lack of intensity and speed in the activities. This is the biggest challenge for players training on their own. It's hard for them to generate the focus and motivation to push themselves on their own. As I was putting together a presentation for my players about the need to train at, 'Game Speed' I received the weekly email from Yael Averbuch and Techne Futbol. She made the same points in her email so I took the email and put it together as a Google Slides Presentation. I have it available to the public on our CSW Patreon page. I think it made an impression on my players. We'll see if they aren't training harder when I review the videos next week.
For our fun activity we did a, 'Soccer Scavenger Hunt'. I divided the players into, 'Breakout Rooms' in Zoom and gave them a list of 20 items. Some were soccer related, some based on our current situation and others were just for fun (one slice of pizza :-). The girls enjoyed the activity. It didn't teach them anything; it was just a fun bonding experience.
There are a lot of continuing education opportunities that are available right now. I'm averaging about two webinars per day on various subjects. United Soccer Coaches have had some good ones. Aspen Institute's Project Play Initiative offered one on, 'What Kids Need from Coaches Right Now'. The Kansas State Youth Soccer Association has one tonight focused on, 'Developing Your Purpose Statement and Philosophy'.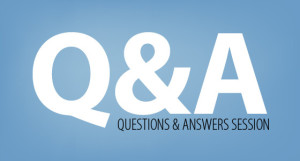 This week's question is from Kyle. He's asking about how to get his keepers more involved.
Kyle says,
"I'm big into getting all the girls evolved in the game and playing every position. I'm not concerned with winning or loosing. I have rotations setup every week for practice and the game so each player knows their position for that game and each girl has to take a turn as keeper. Unlike the coaches I play against who leave their defenders on the 18 yard box the entire game, I also push my defenders up so that they are in the attack. But given all that I feel like my keepers are not involved and get bored.
I'm really thinking about pulling my keeper up as a "sweeper keeper ". We're not a dominant team but I just want to change things up and experiment by making the keeper position more fun and dynamic. Do you have any experience or thoughts on sweeper keepers?"
Thanks for the idea Kyle!
The best way to get you keeper more is to focus your team on playing out of the back. This means that each goal kick and goalie possession is passed short to one of the defenders and your team tries to connect passes as they work the ball up the field. This is not an easy way to play but it will involve the keeper more and have the added benefit of teaching all of your players to possess the ball.
When your team has the ball in the other team's half I would encourage the keeper to be at the top of their box or even outside of the box to help keep them connected to the rest of the team. if the ball is kicked long and goes over or past your defenders I would ask them to play the ball back to the keeper and build out from there.
The players will make mistakes playing this way but over the long term they'll be better players for it.
---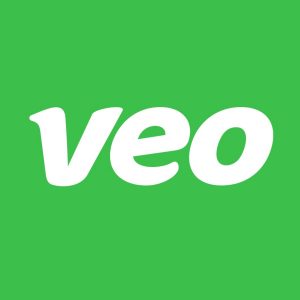 This week's episode is brought to you by Veo soccer cameras.
Veo is a portable and affordable soccer camera that helps soccer teams record and analyze games and training sessions without the need of a cameraman.
All you have to do is set up the camera, press record on your smartphone, and start recording. After the final whistle, your game gets uploaded to the cloud where Veo's AI software automatically creates a fully viewable recording of your game with highlights.
Use it to analyze your matches or share your best moments with friends and family. Cool features include AI detected goals, player tagging and draw-on-screen. 
Go to www.veo.co and get your Veo soccer camera today. Use the voucher CSW to get free shipping AND a $100 discount.
---
In this Episode
We've all probably been watching a lot more on TV these days than we normally would. If you're like me you're running out of new and interesting things to watch, at least until they come out with some new 'Tiger King' episodes.
Today's episode will give you something to add to your 'must watch list':  Soccer in the City
Future Episodes
Next week I'll bring you an interview that I did with a Canadian coach about Game Theory and Game Design. It was an interesting conversation that will encourage you to look at your training activities in a different way.