Podcast: Play in new window | Download
Subscribe: Apple Podcasts | RSS
One week is looking a lot like the last these days; lots of Zoom meetings with teams and coaches as well as a constant stream of webinars. I can feel my players starting to get a bit tired of isolated training at home. I'm trying to do everything I can to switch things up and come up with fresh ideas.
This week I have my teams doing a juggling challenge. They're working on their juggling all week and then recording a video to upload to Flipgrid.com on Friday. They're counting how many times they can juggle in a minute. If the ball hits the ground they just start again and keep the count going. My hope is that this will motivate them to work on their juggling during the week and create a habit that will last beyond the shutdown.
My younger teams did Kahoot! quizzes made up of questions that they submitted. The questions ranged from personal, to soccer, to geographic. The kids seemed to enjoy it.
With my older teams I led them through a series of questions that they discussed in small groups and then came back to the team to share. We used the, 'Breakout Room' feature in Zoom for the small groups. I've put their answers together in a post on our Patreon site that you can access from the link on the right side of the page.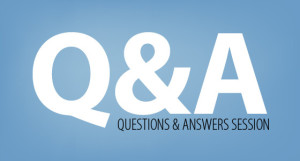 This week's question is from Brian. He's asking about the Veo Camera
Brian says,
"My question is about the VEO camera/service I heard about on your show.  As a soccer coach and parent I have made hundreds of videos.  I have spent probably thousands of hours editing.  There are two things that are challenges.  1.) Getting the game footage.  Nobody likes filming because it's hard to watch the game while you are filming.  Also, even when parents do film the game often times they miss the things you really want, or lose the ball right as the goal is scored.  2.) Video editing is a HUGE time commitment.  
Watching the product demo on the company webpage the VEO camera (and online AI software) seems to solve both of those problems, which is amazing, but to me almost too good to be true. My question is…is there any downside? It is really as easy as it appears on the company webpage? Is there anything people should know before purchasing the camera?."
Thanks for the idea Brian!
I'm happy to say that the Veo camera operates exactly as advertised. They did have some bugs that caused me to lose a couple of games but a recent update is supposed to solve that issue. Now I just need to get back on the field to try it out again!
Their AI automatically recognizes most goals and it's easy to create highlights. They've also recently added the ability to customize the highlights more with, "Directed Highlights". This allow you to focus on the areas of the field that you want highlight to include.
You should be sure that you have a computer with at least 8 GB of RAM. My old computer only had 2 GB! It was difficult to watch the video and use some of the options. The new computer I've just switched to has 32 GB and the video playback is smooth and everything works great.
I'd say that the one downside at the moment is that you can't download all of the highlights at once. They have to be downloaded individually and then put together. They say that they are working on creating a condensed video of all the highlights but there's no timeline for that.
If you're looking for a camera to record games that will quickly and easily process the footage then I don't know of a better option than the Veo Camera.
In this Episode
We all know that players enjoy games. The challenge we have as coaches is to make our training activities as much like a game as possible in order to maximize the engagement of the players and motivate them to put in their very best effort. If they're working hard and enjoying what they're doing they're much more likely to benefit from the training and be excited to come back for more.
Future Episodes
The president of WORLD CLASS COACHING, Mike Saif, has been hosting discussions over Facebook Live. Next week I'll bring you a conversation he had with Barry Walmsley and Alex Mason about what should be done with VAR. It's an interesting conversation that I think you'll enjoy.