Podcast: Play in new window | Download
Subscribe: Apple Podcasts | RSS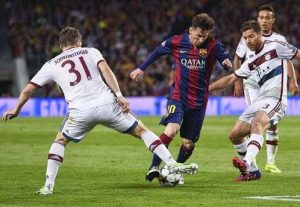 Last weekend was Memorial Day weekend. This is the first time in years I wasn't in Chicago. With soccer being on hold I actually forgot that it was coming up. Who looks at a calendar anymore.
I had planned for my teams to play in a local tournament and stay home anyway but I always look forward to tournaments on that weekend because it's the end of the soccer year for most teams and preparation for State Cup for others.
The soccer league season officially canceled the day after I recorded the last episode of the podcast two weeks ago. Since then we've been dealing with the fallout.
Our league is issuing credits so our club is passing on those credits. This is such a unique situation. No one has a road map for how to navigate it. Some city run leagues have issued refunds. That's fine for leagues that are taxpayer supported. Not every league has that structure so they have to approach this problem differently.
Passing on credits works if you're receiving credits toward future seasons. Many people view credits negatively and I understand that. It's a tough situation for everyone and we're all doing the best we can to navigate it.
In this Episode
Today I'm sharing another World Class Coaching Facebook debate. This one includes Rob Gale, former Canadian U20 National Team Coach and Stephen Constantine, former National Team Coach of India on the different styles of play. They debate the merits of direct play vs possession play.
Future Episodes
Next week I'm talking to a fellow coach who's pursuing a degree in Applied Sports Psychology. We all know how important the psychological component of performance. Most coach are also concerned that they're not doing enough to help their players in this area. I think our discussion will give you some good ideas for ways that you can help.