Podcast: Play in new window | Download
Subscribe: Apple Podcasts | RSS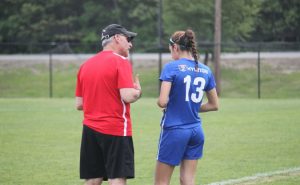 This week was the start of our tryout process for the 2020-21 season. We started by contacting parents and finding out if they were planning to return to the club and let them know what tryouts would look like this year. Since we decided not to move players down this summer, only up, then they knew that they would at least be at the same level as the previous year. This was meant to simplify things for the families, club and coaches.
Then on Thursday the coaches in each age group got together on a Zoom meeting and discussed which players should move up and who should stay with their current teams. It took us about 90 minutes to go through the U8 to U12 girls teams. This was easier than it could have been since we'd been keeping a fluid rankings list for each age group since last August.
On Friday each coach sent their families an email letting them know that a coach would be contacting them on Monday with an offer to join their team. We asked the families to get back to us quickly because the first team would start but the second team coach couldn't send their email until the first team had all of their commitments.
On Monday morning (12:01 am to be exact) the first team coaches sent their email. At 8am I sent an alert through TeamSnap letting my players know that I'd sent them an email and asked that they complete the Google Form quickly to keep the process moving. We hoped that it would all go quickly but it didn't go as fast as we would have liked. The last teams didn't finish until about 9pm.
I thought this might be something that we could do every year but now that we've tried it I don't think it would work if we were only offering some players spots and not others because we wanted to see which players would come to tryouts. I'm sure we'll go back to the usual ritual of crazy tryout weekend next year.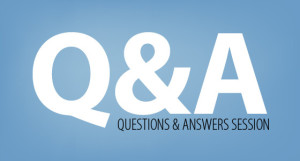 This week's question is from Keith. He's asking about which methodology should be taught to their volunteer coaches in the club.
Keith gave me some background on his club and then said,
"I was taught the progressive model in my coaching education (and should do some more formal education) and that has been my go-to but I have used Play-Practice-Play since you've been talking about it on the podcast. I find it very effective for the high school, although I cheat a bit and do a physical warm up with them before the first play phase to combat injury.
Using the first play phase as younger players gather has been very effective as well for the select teams I've coached. I've struggled some in the other phases with the purely recreational teams as the players are less self motivated and it's harder to have 2-3 groups playing at the same time with only me as coach and still getting coaching points across effectively to everyone. I have also so far failed to get many of the recreational players to train at home, so I have questions about skill development similar to your guest's.
This leads me to my question: given that our club exclusively uses volunteer parent coaches, should we be teaching them one methodology over the other, both, or no specific methodologies?
New volunteer coaches take the online US Soccer grassroots course, but in my experience, it takes them several years OR close mentoring to actually put those concepts into practice on the field. We don't currently have a DOC in the club so I and a couple other experienced coaches try to provide instruction and mentoring."
Thanks for the Keith!
First off, don't think of adjusting PPP sessions by adding a warm-up as, "cheating". You're giving the players what you feel they need. You can never be cheating if you're doing that.
Second, I would focus on PPP with volunteer coaches for three reasons: 1) It's consistent with what they would learn from the Grassroots courses 2) It's the easiest methodology to implement 3) If the coaches know nothing about teaching technical or tactical concepts the players will still be exposed to many of them just by playing AND they'll have fun just playing.
If you have some volunteers that would like to learn about other ways to structure practices then you can show them the progressive method or WOLI.
In this Episode
Today I'm talking to a fellow coach who's pursuing a degree in Applied Sports Psychology. We all know how important the psychological component of performance is. I think that most of us are also concerned that we're not doing enough to help our players in this area. I think this discussion will give you some good ideas for ways that you can help your players improve their mental game.
Future Episodes
We're getting closer and closer to being able to get back on the field with our players. Some states are already holding training sessions with certain restrictions. Next week I'll share a training session that takes in account Social Distancing requirements while attempting to create a fun and engaging environment that will give players a chance to work together while staying safe.