Podcast: Play in new window | Download
Subscribe: Apple Podcasts | RSS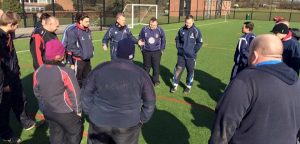 Our tryouts were last Friday. I don't know of any coaches, players or parents who enjoy the necessary process of tryouts. Everything has been different this year and the same can be said for tryouts. We only had new players attending so there were a few times when there were only had slightly more players than coaches. It was difficult evaluate the new players in comparison to our current players but we just had to do the best we could. I'm sure that we made mistakes in some age groups but we'll just have sort those out through the next year. We're looking at this year as a time to stabilize the teams and not gain a competitive advantage.
There's a very dark side of tryout and I talk about a couple of examples from last week in this episode.
Most of our coaches got their teams together on the Friday after tryouts as a chance to bring together the new and returning players for a kick around and parent meeting. I thought this was a great way to solidify the team as a unit and kick off the new year.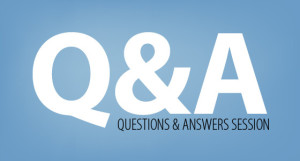 Today's question comes from Andy. He has a question about training high school players of different ages together.
Andy says,
"I coach and teach for a small rural school in Oregon and we have one team. It poses for all kinds of coaching challenges for me. I have 18 year old girls practicing and playing with 14 year old girls. within the 3 years I have coached at my current school we have varied from 13 to 24 players each season. I struggle with how to run my practices dealing with the different levels of skills, and especially the physical abilities between the the different age groups of the players.
For example, if we are working on passing the older more experienced girls get bored because of the many mistakes and the slowness of the session that inevitably come from the younger girls. The younger girls often get better quicker playing with the older girls however, my older players never really progress the way I would like them to.
We rarely have problems with attitude or desire. We are a close team. I am not looking for a quick fix here, just some advice from an experienced coach who perhaps has run into similar challenges. I will take any advice I can get."
Thanks for your question Andy!
Coaching a wide variety of skill levels within a team is probably the most challenging situation for a coach so I applaud you for taking it on. If the attitude and desire of the girls isn't an issue then you're doing a lot of things right.
As for helping your older players to improve I would suggest that find times when you train the older players against each other and the younger players are grouped together. You could be doing the same activity in each group but by dividing the players this way you'll raise the speed of play and get more consistency from the performance. Of course you want to balance this with times that you mix the groups. This would also give the younger players an example to look at and try to emulate.
It sounds like you have good team chemistry so I wouldn't suggest splitting the players too often but you'll need to read the group to see how it impacts the team.
In this Episode
Today I'm talking with Shaun Spencer about the importance of taking charge of your own education as a coach as well as why you should be creating your own training sessions rather than relying on what's worked for other coaches with other teams.
Future Episodes
Next week I'll have an interview that I with a coach that looks at the game from unique perspective. I'm talking to Liam Shannon about the connection he's made between a 2,400 year old military treaties and soccer.