Podcast: Play in new window | Download
Subscribe: Apple Podcasts | RSS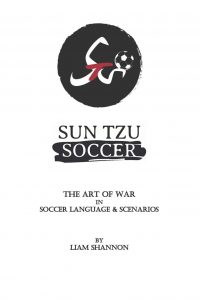 I'm sorry there wasn't a podcast last week. I'd forgotten that it was the Fourth of July holiday. With family in town I didn't have time to put the episode together. With everyday seeming like the day before I'd really lost track of where we are on the calendar.It was great to have a bit of time off and enjoy some golf, bar-b-que and family time.
This is the end of the second week of, 'Summer Training' for my teams. After the long quarantine period my players were really looking forward to getting back on the field so we're meeting once a week for an hour.
The first week was focused on technical work and getting acquainted with the social distancing requirements. The kids didn't care what we were doing; they were just happy to be back on the field together.
This week we worked on building up in our own half. I have two teams moving up from 7v7 to 9v9 and one team going from 9v9 to 11v11 so they all need to get used to the larger areas they'll be playing in next season. My plan is to use the next two weeks to continue up the field and work through the middle third and finish with the attacking third. That should give us a good head start going into our regular fall training sessions at the end of the month.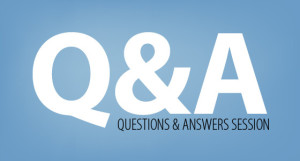 Today's questions comes from Lisa. She has a questions coaching licenses.
Lisa says,
"I wanted to get your perspective on coaching licenses. As a former high level player and coach, I know the game but always looking to improve and grow as a coach especially as the game continues to change but stay the same. Do you think there is any benefit to getting a license or does taking ad-hoc coaching courses give the same benefit?"
Thanks for your question Lisa!
I think that the licensing courses are very beneficial. There are always new methods and best practices being introduced and staying on top of them helps me be a better coach for the kids I work with.
Lisa had a follow up question: "Which license is best USYSA or some other organization?"
To be honest, I only have experience with the USSF licenses. United Soccer Coaches (used to be NSCAA) is the other organizations that offer courses but I've never taken one from them.
In this Episode
Today I'll share a conversation I that I had with a coach who looks at the game from unique perspective. I'm talking to Liam Shannon about the connection he's made between a 2,400 year old military treaties and soccer.
Here's a link to Sun Tzu Soccer on Amazon.
Future Episodes
Next week I'll share another World Class Coaching debate. The focus is on the pros and cons of the 4-3-3 vs the 4-2-3-1.