Podcast: Play in new window | Download
Subscribe: Apple Podcasts | RSS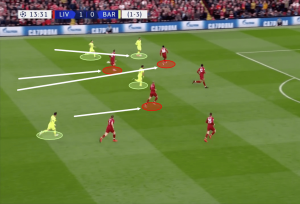 Tonight was the end of my first week of training with my teams. My schedule is a bit crazy this fall. I'm at the fields every night until 9 pm expect Thursdays when I come home to record the podcast. Being on the field for three to five hours every night is going to take some getting used to.
I'm really enjoying the chance to work with the players on the field again. Three of the team train twice a week. One team, the U16's, trains three times a week. I decided to do one session on attacking and one on defending this week as we get ready for some preseason games. These sessions built on what we had already done in the month of summer practices.
I also do some physical training with the U16's that I don't do with the younger team. The description of the specific activities is in the recording of the episode so I won't repeat it here.
My two younger teams are playing in a 'Friendly' event this weekend where they'll each play three games. Both teams are playing 9 v 9 pretty much for the first time so this will be a good learning experience for them. For me, it'll be a chance to see if the players understand what we've done so far and areas that we'll need to continue to build on in the early part of the season.
Next weekend the older two teams play in an 11 v 11 tournament. This will be the first time that my 2009 team has played 11 v 11 so that will be interesting to see. I expect it to take some time for them to adjust but I could be wrong.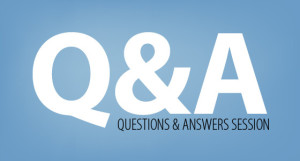 Today's questions comes from on our Patreon Members, Steve. His question is about training teams to defend free kicks and corners.
Steve says,
"I was wondering if you have ever talked about set pieces and restarts. As great as dynamic sessions are for development, I feel we can be at a disadvantage against other teams that might be "drilling" their kids on set pieces. For example, our "let them figure it out approach" has us creative and generally effective when taking corner kicks, but not that strong when defending them. Are there games or activities that you can recommend that keep it "fun" but disciplined now that our boys are getting older?"
 Thanks for your question Steve!
There's a game that I stole from Jon Walker, the Women's Coach at Nebraska, that works on all type of restarts. Two equal teams play on a field appropriate to the number of players available (full sided if you can). Each team takes five throw-ins, five free kicks and five corner kicks.
You begin play with the restart but continue playing until the ball goes out of bounds before starting again with the appropriate restart. One team does all of their restarts and then the other team tries to score an equal number of goals/points.
As a coach you can choose to coach the attackers, defenders or just let them get on with it. You can give the teams points for shots on goal, double points if the defending team is able to regain possession and score or any other scoring system you like. The kids love it and it really focuses them on the restart situations.
I hadn't thought about this game in a while so I appreciate your question. I know what I'm going to work into my training sessions for next week!
In this Episode
Counter attacking has become a very popular tactic for teams at the highest level. Today I'll share a Facebook live discussion lead by WORLD CLASS COACHING President Mike Saif on the Pros and Cons of Counter Attacking Tactics.
Future Episodes
Next week I'm going to share an interview that I recorded a couple of months ago. My guest shares her thoughts on how we can better develop confident female players.