Podcast: Play in new window | Download
Subscribe: Apple Podcasts | RSS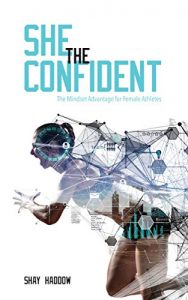 Last weekend my teams were finally able to get back on the field and play games. My youngest two teams played three games each as a way to get a jump start on the season. There was definitely a lot of rust but they both played better and better throughout the weekend so it was a good start.
In our second week of outdoor practices I'm finding it more and more uncomfortable to coach in a mask. It's so difficult to connect with players. I know it's something that we have to do for now but that doesn't make it any easier.
Besides coaching four teams in our club and serving as the U8-U12 Age Group Director, I also run our recreational program. The numbers took a bit of a hit this fall. We're down to just over 3,000 players when we would usually be closer to 3,500. It's too be expecting in these crazy times. I expect those numbers to come back as we enter next fall.
In this Episode
I've been looking for a coach to discuss today's topic with for a while. As a male coach working with female players I feel a responsibility to understand what makes them tick. The interview I'll share today definitely helped me get closer to that important objective. I'm not there by any means but hopefully you'll find this conversation as helpful as I did.
You can check out what Shay is up to at www.alphagirlsoccer.com.
Future Episodes
I have a couple of options for next week's podcast but I haven't settled on one yet. You'll have to check back next week to see which I decided on.