Podcast: Play in new window | Download
Subscribe: Apple Podcasts | RSS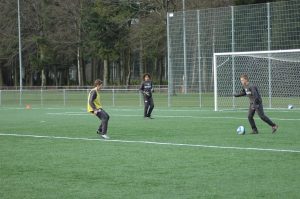 My teams were back to a full schedule of games last weekend. On Friday evening my U12 goalkeeper broke her hip taking a goal kick. It was the strangest injury I've ever seen. I watched the replay on the Veo recording and it look like it happened when she landed on her right foot after striking the ball. She can be seen collapsing after landing. She's going to be out six to eight weeks which pretty much ends the outdoor season for her.
I go through a description of a couple of other game situations in this week's episode as well. There are some situations that I discuss that I'm sure you'll be familiar with.
On Monday I was interviewed for the, Efficient Coach Podcast. The host, Marcus Walfridson, and I had a great conversation. We talked about the history of this podcast as well as general coaching and management topics.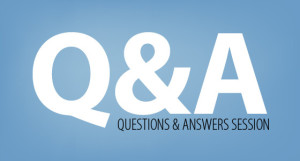 This week's question comes from Jason and Don. They're coaches in the SBV Recreational program but their question is a common one so I thought I'd share the answer here. They're asking about ways to train the players to keep their shape during the game.
Jason says,
"When our girls start the game they are able to get in their positions. We have three defenders three midfielders and two forwards however shortly after the game begins and especially after substitutions the girls are all bunched up on the field. Do you have a suggestion for us to work on at practice to help the girls maintain their shape and stay in their designated positions?"
Thanks for your question Jason!
Maintaining the team shape and spacing is the most difficult thing for young players to understand. Here's a link to a video I did explaining a way that I've used in the past. It was made back when we played 8v8 instead of 9v9 but you'll get the idea.
In this Episode
It's been awhile since I shared a training session. Now that many areas of the US are getting back on the field I thought this would be a good time. This training session will help you turn your group of individual players into a team that understands that they can achieve more together than they can individually.
Here's a link to the video that shows a version of the 3 v 1 transition activity that I talked about in this episode.
Future Episodes
Next week I'll share a session that compliments this one. The focus is on recognizing and creating 2 v 1 situations on the field.