Podcast: Play in new window | Download
Subscribe: Apple Podcasts | RSS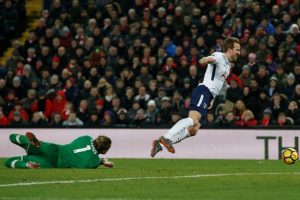 I had a pretty easy schedule last weekend. With just four games over three days. One game on Friday and Saturday as well as two more on Sunday. That's almost a weekend off by my usual standards.
One of the games was on a grass field. It's the first game I've had on grass in years. Fortunately, the fields were great because they haven't been used. We had to play on grass because of the limited space on the turf fields. One whole complex we usual use was closed because the county won't allow any non-professional sports this fall.
I would prefer to play on good grass fields. Unfortunately, keeping grass fields in good condition is difficult in this part of the country. Even if you can maintain them, it's just not cost effective.
This weekend I have three teams in a tournament so it's going to be a busy one. Playing on Friday really helps spread things out but playing at least nine games in three days really takes it out of me. Hopefully the teams will play well which will make it fun and exhausting at the same time.
Next weekend I'm traveling to Omaha with my 2005's for NPL. It'll be the first time I've traveled since last winter so I'm looking forward to it but also a bit apprehensive. We'll see how it goes.
In this Episode
The conversation I'll share this week is pretty long so we get right to it. Mike Saif, Mark Francis and Barry Warmsley discuss how diving is a black eye on the beautiful game as well as ways that it could be stopped.
Future Episodes
As I said in the introduction, I'm traveling with a team next weekend so I won't have a podcast. I'll be back in two weeks with a new episode.