Podcast: Play in new window | Download
Subscribe: Apple Podcasts | RSS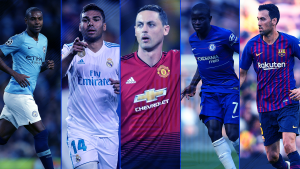 Two weeks ago three of my teams participated in a tournament. That meant that I had 10 games from Friday to Sunday. It's not a huge physical challenge to coach 10 games in a weekend. But it is a mental challenge because you're focused and intense for each of those games. It can be an emotional challenge to if you get too carried away.
Last weekend one of my teams traveled to Omaha for NPL (National Premier League) games. They only play one game a day so I only had two games all weekend; one Saturday and one Sunday. It's the first time I've traveled with a soccer team since last fall and it was really different. I talk about all of the differences at the start of this week's episode.
This weekend is my last really busy fall league weekend. I have eight games spread out over the three days. That's what I get for coaching four teams! (Who am I kidding..I love it!)
Finishing up the fall league season will leave me with a couple of tournaments including State Cup for my 2005's. Then it's indoor for Futsal!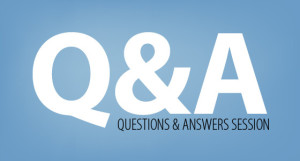 Today's question comes from Steve. He's asking about training high school age teams to play out of the back.
Steve says,
"I wonder what kind of priority if any you place on teaching / training your HS age group teams to play from the back, with distribution by the goalie?
This has become something of an item of faith at professional levels and I've heard youth club coaches discuss how it's a way to teach possession, come way may during a game. I've also seen, however, teams that were very faithful to this during a game but exhibited basic defensive vulnerabilities in goal and along their back line, which seemed to me more fundamental to the game. How do you rate this, emphasize it?"
Thanks for your question Steve!
One of the first things I do with teams of every age is working on building up in our own half. That usually starts from a goal kick or from a ball I shoot to the goalkeeper. Correcting defensive vulnerabilities would be something we work on in transition; when possession is lost and we need to get pressure on the ball and close the openings with covering players. When you train in game-like environments (6v5 starting with a goal kick) the players are going to have to react in those moments when possession is lost.
I prioritize building from the back because I agree that it's a great way to teach a possession-based style of play. The fact that spreading out in this way in our own half of the field leaves you open to counter attacks is something that the players can learn how to deal with.
since last winter so I'm looking forward to it but also a bit apprehensive. We'll see how it goes.
In this Episode
The Holding Midfielder, often referred to as the #6, is one of the most demanding and important positions on the field. Today I'll share some of the methods and activities that I've used teach my players the roles and responsibilities of this vital link in your team.
Future Episodes
Thanks to a great suggestion from a parent of one of my players who is also a coach, next week I'm going to share my thoughts on how to encourage creativity and confidence in your players. Thanks Dario!