Podcast: Play in new window | Download
Subscribe: Apple Podcasts | RSS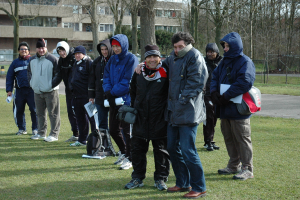 Last weekend should have been State Cup for my 2005 but it was moved to the November because the facility that was supposed to host it was closed to all non-professional sports. I had blocked out the whole weekend for my other teams so they didn't have any games scheduled. We ended up moving a reschedule game for my 2005's into the empty weekend. That gave me just one game last weekend and that one wasn't until Sunday afternoon. It gave me lots of extra time to tick a bunch of boxes on my 'Honey-Do" list.
I describe the details of the game in this episode.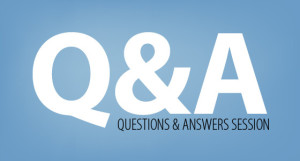 Today's question comes from Greg. He's asking a pretty personal question but I thought that I'd share it because I think it's a challenge that many coaches have.
Greg asks,
"How does your spouse feel of all the time you spend coaching? It's your job so there probably won't be much of dispute but how does one balance time coaching?"
Thanks for your question Greg!
I met my wife at an indoor soccer facility in town. I was coaching when we started dating so she knew what she was getting into. There's no question that I miss a lot of time with my family but coaching is something that I've always been passionate about and it's how I provide for my family so they understand. I'm not going to say it isn't challenging but it's what she's used to so we make it work.
My advice to coaches trying to find a balance between coaching and their personal life is to involve those important to you in the process. Ask them how they feel about the time you spend coaching. This is especially important if you're not coaching your own kids. Any time we spend coaching other people's kids is time away from our family so it's important to take their feelings into consideration.
If it's a job for you then creating boundaries is important. Carve out family time and don't take calls, answer emails or even talk about coaching. It's not only important for your family but also for your own mental health.
---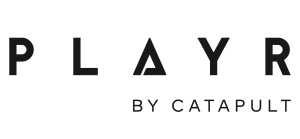 As we all know, a problem for many soccer players (and for us coaches too!) is knowing how to get fitter, faster and stronger.
That is exactly why PLAYR By Catapult was created.
PLAYR is a soccer GPS tracker and training app which uses GPS technology to track players' physical performance with key metrics like total distance, sprint distance, top speed, and power.
As a coach, the thing I love the most about PLAYR is that it's focussed on finding improvement. The app educates users on how to train smarter and recover faster. From nutrition tips to training sessions designed by the top Premier League coaches, PLAYR personalises coaching advice based on your schedule.
And best of all, it works. On average, the thousands of people who train with PLAYR, increased their sprint distance by 26%, their total distance by 11.7% and their top speed by 3.5% after just three months.
If you're trying to become a better player, make the travel team, or just contribute more on the pitch then PLAYR by Catapult is for you.
Head to catapultsports.com/csw to learn more. In case you missed it, that's catapultsports.com/csw.
---
---
In this Episode
I'm often asked about coaching courses and licenses. Today I'll talk about who should get them (spoiler – everyone) but more importantly why you should and which one you should get for the type of coaching you do.
Future Episodes
Next week I'm going to discuss my approach to player evaluations and how those have developed over the years. Thanks to Mike Wilson, a member of our Patreon Coaching Staff for the topic suggestion. Thanks Mike!