Podcast: Play in new window | Download
Subscribe: Apple Podcasts | RSS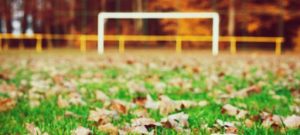 My schedule has really slowed down in the last couple of weeks. The end of the fall always brings with it a much more relaxed pace. I'm grateful that we were able to complete our season. That was definitely not guaranteed when we started back in August.
This weekend is State Cup for my 2005's. This is the one tournament all year that I focus on winning. If we're successful we have the opportunity to go to regionals and that will put the team in front of college coaches. All of that makes it important for the team to do as well as possible.
The substitution rules for older teams in State Cup prevents players from reentering the game once they've been subbed in that half. This is a huge change from the way I usually rotate my players. They're used to coming off every eight to 15 minutes and then going back in again.
I spoke to the team about this before our last game. It was important for them to know that this was coming and that some of them were going to get more playing time in State Cup than others. We talked about last weekends game being a chance for them to show how effective they were on the field and make their case for more playing time. This definitely raised the level of effort and focus in the team and the result showed that.  I'll let you know how State Cup goes next week.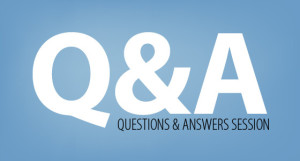 I've addressed today's question before but it's been a while and I've received it a few times lately so I thought I should talk about it again. The question comes from Matt. He's asking how to know when it's time to hand a team off to another coach.
Matt says,
"When do you think it's time to hand a team over from a coaching perspective?  I am keen to stick around for another year however part of me is thinking the girls eventually would benefit from another voice…..another teacher.  I mean this happens in school right?  You don't stay with the same teacher from Grade 1 to 6?  I kind of think the same could be said for coaching as well.  At the same time it's such a rewarding experience seeing the kids develop and grow as players and it's been a privilege to be a part of it, part of me thinks, "Just one more year."
Thanks for your question Matt!
When to pass a team on to another coach is a tough question. That's especially true when it's a team your daughter is on. Generally, I think that a coach should pass a team on after three or four years at the most. As you said, it's good for them to hear another voice and perspective. But it's different when your daughter is one of your players.
I coached my daughter (now 24) from the time she was 4 through 18 except for two years (13 and 14). I wanted her to have a different coach before she went to high school so that she'd be used to the idea before that important period in her life.
Every year I asked her at the end of the season if she wanted to keep playing and if she wanted me to keep coaching the team. She could say no at any time. She knew that because at 6 she said she didn't want to play anymore. I said fine, but I'm the coach so I still need to go. It took her about six weeks to decide that she wanted to play again. After that she always told me that she wanted to play and she wanted me to coach. Those years are packed with great memories. I'm glad it worked out the way it did for us.
Everyone's situation is different; what worked for us may not be best for you.  You'll have to talk with her and do what you think is right.
---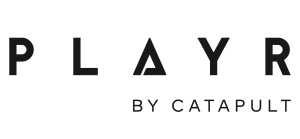 PLAYR By Catapult is a soccer GPS tracker and training app, designed for every soccer player who wants to learn how they can improve their game.
Powered with technology used by Real Madrid, Chelsea, Ajax, Bayern Munich, and more of the world's elite soccer clubs. PLAYR uses GPS technology to track your performance on the key soccer specific metrics defined by sports scientists including total distance, sprint distance, top speed, power, load and intensity. But we all know stats don't mean anything without action, and this is where the PLAYR app really adds value. PLAYR provides personalized targets for training and matches optimizing effort and intensity to help you perform at your peak.
After each session, speed up recovery with tips designed by top Premier League coaches. Plus review heat map and trend data to see progression across the core metrics.
If you're a player, coach, or parent looking for a tool to help take your soccer to the next level, then PLAYR by Catapult is for you.
Head to catapultsports.com/csw to learn more. One more time that's catapultsports.com/csw.
---
In this Episode
Today I want to talk about one of the most important things I do as a coach – Player Evaluations. Giving each parent feedback on the progress of their child is vital for a number of reasons. I'll share why I feel evaluations are so important as well as what should be included in every player evaluation.
Future Episodes
Next week I'm going to share how I analyze an opponent and how that information influences what I do with my team. This was a topic suggested by one of our Patreon Coaching Staff Members Thanks Tim!