Podcast: Play in new window | Download
Subscribe: Apple Podcasts | RSS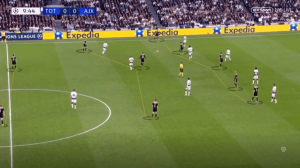 Well, We had a tough three games in State Cup last weekend. The level of competition and athleticism was just two much for us. We didn't help ourselves with some unforced errors that cost us goals at key points in the game. We also didn't create as many chances as we needed to in order to give us a chance to stay in the games.
It was a four team group and two of the team were clearly better than the others. We were very competitive with the third team in the group but lost 2-1 after being up 1-0 at halftime. It was one of the windiest games I've every been involved in. The ball wouldn't sit still for a free kick on any part of the field. We ended up have a player hold it with her foot until a teammate could strike it.
This team is really caught in the middle; they probably would have reached the final of Presidents Cup pretty comfortably but the top two teams in State Cup were too strong for them. So as a coach, what do you do? Play down or play up?
I've talked to some of the girls and they agree that playing up makes more sense. Why play teams we know we can beat. It's better to challenge ourselves and play teams that will push us to improve and show us what we can do better.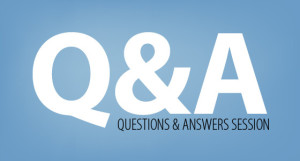 This is an interesting question coming from a coach who asked to remain anonymous.
The Coach says,
"I've never coached a girls team. I'm kind of hoping in a couple of years when life gets to a place that I can commit a little more time to coaching I can coach a JV girls team. I think I'd enjoy it.
I've heard that girls really benefit from having a coach that has a relational approach-someone who builds and maintains relationships with his players well. Being a male, I'm always hyper aware of boundaries. These days, it's not enough to just be appropriate, you really have to go above and beyond anything that would draw attention or make someone feel uncomfortable. As an example, coaching boys, if I'm correcting a striking technique, I wouldn't think twice about putting a hand on a hip or a leg to show proper movement, of course this only be in a group context and nothing would be Inappropriate. But I'd never dream of doing that with a girl, especially once they're over a certain age.
There's an unlimited number of examples I could bring up.
Do you have any rules of thumb for coaching girls, specifically regarding keeping appropriate boundaries?"
Thanks for your question Coach!
I only coach girls now so I know what you're talking about. The best part about coaching girls is that you do develop relationships that are much different than with boys. I'm still in touch with many of the girls that I've coached over the years but almost none of the boys. Years after I stop coaching a girl she'll go out of her way to say hi when she sees me at the fields.
I'm also sensitive about boundaries and how they've changed over the years. I never thought twice about a player giving me a hug 10 years ago but I only do side hugs and high fives now. Now you add Covid concerns on top of that and I'm just cutting out all physical contact with players regardless of gender.
You also need to be careful about communication with players. I used to have them text me if they weren't going to be at a practice or a game. Sometimes they would text me about something that happened with their high school team. I've stopped having any one to one contact with players. I do everything through GroupMe so that everyone on the team is in on every conversation. That protects me as much as it does the players.
These things all seemed over the top and unnecessary to me a few years ago but in today's climate you have to be more careful than ever.
---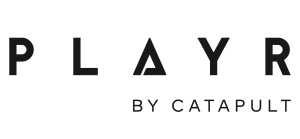 PLAYR By Catapult is a soccer GPS tracker and training app, designed for every soccer player who wants to learn how they can improve their game.
Powered with technology used by Real Madrid, Chelsea, Ajax, Bayern Munich, and more of the world's elite soccer clubs. PLAYR uses GPS technology to track your performance on the key soccer specific metrics defined by sports scientists including total distance, sprint distance, top speed, power, load and intensity. But we all know stats don't mean anything without action, and this is where the PLAYR app really adds value. PLAYR provides personalized targets for training and matches optimizing effort and intensity to help you perform at your peak.
After each session, speed up recovery with tips designed by top Premier League coaches. Plus review heat map and trend data to see progression across the core metrics.
If you're a player, coach, or parent looking for a tool to help take your soccer to the next level, then PLAYR by Catapult is for you.
Head to catapultsports.com/csw to learn more. One more time that's catapultsports.com/csw.
---
In this Episode
A soccer match is a competition between two teams. Each one is trying to impose their will and way of playing the game on the other team. We play to our strengths and they play to theirs. This week I'll share how I evaluate an opponent and what goes into my decisions about what to change, if anything, about the way we approach the game.
Future Episodes
This winter I wasn't able to reserve our usual gym because they aren't renting to outside groups. So we've ended up using a very small elementary school gym. It's not ideal, especially for U16 girls. Next week I'll share some of the activities that I'm using to maximize the space we have and still run effective sessions.