Podcast: Play in new window | Download
Subscribe: Apple Podcasts | RSS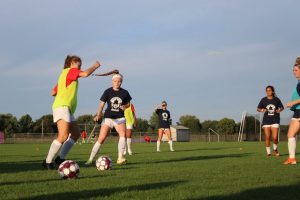 The boys divisions of the final tournament of the fall were held last weekend so I didn't have any games on my calendar. For me the weekend was packed with home projects that have been neglected during the busy fall season.
The one soccer activity I did have was the process of putting together my teams for the futsal season. Each of my four teams has entered two teams into the Futsal league. The rosters of each team range from 11 to 17. For each game I plan to have seven or eight players scheduled to attend. I've tried it with less in the past but ran into problems if a kid or two was sick or had a conflict with another sport.
It would be easy to just split the team in two and assign each group to a team (Navy or White) but that would mean that one half of the team would never play with the other half for the entire winter. I describe my method for dividing the teams in to groups in this episode.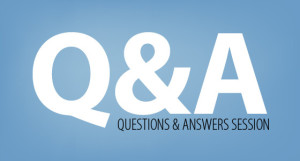 This week's question comes from Mike. He's asking about developing a positive mindset.
Mike says,
"My question for you is about dealing with negative self-talk amongst players. After a tough loss this past weekend (were 4-3 on the season with all 3 losses coming against the same team), I asked the team what they thought happened during the game and what we could improve on. This is a U13 recreational/house team.
In addition to the vague answers like "play better" or "work harder" I also heard things like "we're not as good" and "we need better players." One player in particular keeps saying things like "I'm not good at soccer."
I think the mental part of sport is really important and would like to have a strategy to change our mindset as a team and as individuals. It probably starts with me and the language I use, but do you have any suggestions on how to develop positive self-talk with players?"
Thanks for your question Mike!
The mental side of the game is the most challenging for coaches because we're dealing with so many different mindsets within our teams. Addressing the needs of all of the players is not easy. I'd suggest that you look into the ideas surrounding the Growth Mindset. It's focused on recognizing that you may not be good at something 'YET' but realizing that you can improve through hard work and dedication. I've found that this is the most effective approach for players and teams that are struggling or in the early stages of development.
If you can focus the players on incremental improvement rather than the score of the game they'll improve and get closer to becoming the players (and team) they want to be. It's not a quick fix but a great life lesson because it can be applied to anything that they attempt to be good at for the rest of their life.
---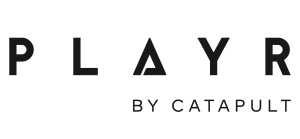 PLAYR By Catapult is a soccer GPS tracker and training app, designed for every soccer player who wants to learn how they can improve their game.
Powered with technology used by Real Madrid, Chelsea, Ajax, Bayern Munich, and more of the world's elite soccer clubs. PLAYR uses GPS technology to track your performance on the key soccer specific metrics defined by sports scientists including total distance, sprint distance, top speed, power, load and intensity. But we all know stats don't mean anything without action, and this is where the PLAYR app really adds value. PLAYR provides personalized targets for training and matches optimizing effort and intensity to help you perform at your peak.
After each session, speed up recovery with tips designed by top Premier League coaches. Plus review heat map and trend data to see progression across the core metrics.
If you're a player, coach, or parent looking for a tool to help take your soccer to the next level, then PLAYR by Catapult is for you.
Head to catapultsports.com/csw to learn more. One more time that's catapultsports.com/csw.
---
In this Episode
Our winter training options are more limited this year than ever before. Some of the spaces we're using are a lot smaller than the courts we'll play our Futsal matches on. This week I'll share the kind of activities I'm using with my teams to prepare them technically and tactically for the season to come.
Future Episodes
I won't have a podcast episode for next week due to the Thanksgiving holiday. I'll talk to you again in two weeks. HAPPY THANKSGIVING!!!!