Podcast: Play in new window | Download
Subscribe: Apple Podcasts | RSS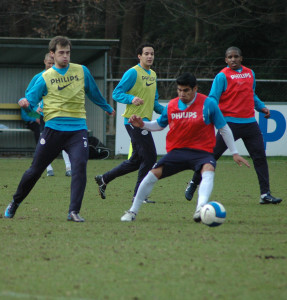 I had a fun weekend with my two older teams playing the last of their outdoor games for a while. The 2009's won one and lost two competitive games in another 2007 division. more important than the score, they played really well. They struggled a bit to score but that's to be expected against the bigger stronger players they faced.
My 2005's had their first game since coming back from quarantine. They also played great but couldn't finish their chances. The good news was that we created a lot of opportunities. We just need to do a better job of finishing them.
Overall, I was really happy with the performance of both teams as they wrapped up their outdoor season.
The weather for our second full week of winter outdoor training was the best we could have hoped for. The environment has been different that what we'll see for out games so we'll see what kind of transfer of training we achieve but at least we're still playing!
This weekend I have 18 games between Friday evening and Sunday night. The games are all being played indoors. The players are required to wear masks and the games have been shortened so that one group can clear the building before the next teams arrive. Only one parent is allowed per child in an attempt to keep the number of people low. I'm going to record as many of the games as I can so that the parents who aren't able to be there can watch. The limitation will be on the battery life of the camera. I don't think I get more than half of the games recorded on any one day.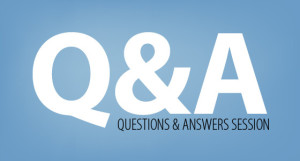 This week's question comes from a coaching wondering about club structure.
The Coach says,
"I know they're all technically "non-profit organizations," but is there usually someone up the chain of command thats collecting a profit or is "wealth spreading" stop at the coaches and DOC."
Thanks for your question Coach!
Our board is volunteer, as I think most are. We have a Technical Director, Age Group Directors and coaches who are paid as well as an administrative staff. There isn't anyone taking a 'profit' from the club. I can't speak for any other not for profit clubs but this is how ours works.
There are also for-profit clubs that have owners taking a percentage of the fees. Those are becoming more common in our area.
In this Episode
One of the criticisms of the Play – Practice – Play methodology is that it can't be used to train technique. I think this is a misconception. In this episode I not only share ideas on how you can improve technique using PPP but why it could be more effective than the traditional progressive training session.
Future Episodes
I haven't picked out a topic for next week's episode yet. I'm reading a couple of books that have been sent to me. With any luck I may have an interview with one of the authors for you next week.