Podcast: Play in new window | Download
Subscribe: Apple Podcasts | RSS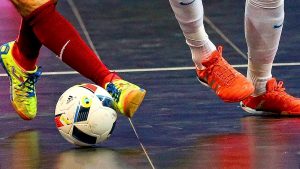 Last weekend I coached 18 Futsal games from Friday to Sunday. That made for a long weekend for me but it was great for the teams to get a chance to play four games each in one weekend. There is no better way to start the season than we a bunch of games one after the other so that the players can build from one game to the next. By the end of the weekend the kids were back in 'Futsal Mode' and really playing well.
We had our first outdoor practices canceled on Tuesday because it was too cold. The club has decided to cancel practices if the wind chill drops to 24 or below. That might sound much too cold for some people but once the kids are out and running around they stay warm as long as they dressed properly. I've sent out emails to my teams with instructions for the players on how to dress. It's proven to be helpful to the parents because they can say, "Coach Tom says you have to wear a hat and gloves." The rest of the week was warmer so were were able to get everyone at least one practice.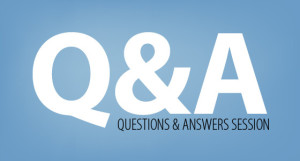 This week's question comes from Matt. He's asking about teaching tactics to young players.
Matt says,
"I have a quick question, what is the best way to start to teach positioning and tactics to younger players, U7?   For me the focus is on fun and skill development.  I have a high energy bunch and attention is not their strong suit but I still want them to start to grasp positions, throw-ins, corner kicks etc."
Thanks for your question Matt!
You might say that U7's don't need to be taught tactics and I may agree with you. But what I hear Matt asking here is about how to teach young players to understand the structure, goal and characteristics of soccer. This isn't about teaching them the roles and responsibilities of different positions as much as it is the basic concepts that govern the game. Teaching young players to understand the game and begin to see how it works is very important. The best way to do that in my opinion is to play the game at the end of each practice. Not only with this give your players the opportunity to use what they learned in the session but they'll also be learning about the game at the same time. Be sure that you always use the laws of the game when playing a game in training. How else will they learn the game if they don't practice playing the game.
I created a video for 1st and 2nd grade coaches in our recreational league to help them understand the different choices they had to organize their players. It includes ideas for relating these foundational concepts to young players.  If you're coaching the 4 v 4 game I think this could be really helpful especially if you're new to coaching these age groups. I'll put a link to it in the show notes.
In this Episode
2020 has been one crazy year. This week I look back on everything that happened this year by reviewing some of the topics that I covered here.
Future Episodes
I'll be taking the next two weeks off from the podcast for the holidays. I hope to use some of that spare time to set up some interviews with authors of the books that I've been reading and go through the video that I've recorded of my games this fall.