Podcast: Play in new window | Download
Subscribe: Apple Podcasts | RSS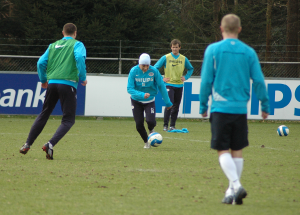 It was an easy weekend of Futsal for me last week. I only had seven games (seems like more when I say it like that). Three on Saturday and four on Sunday.
At this point in the season my players have hit their stride with Futsal; they all understand what we're trying to do and are working their hardest make it happen on the field. This is the time where I start changing things up a bit to challenge them in a different way. We change back and forth between a box and diamond formation so that they can learn how to play both. I've given them some different options on corner kicks. I also give them control of the subbing. They know that we sub every three minutes so they're responsible for watching the clock and subbing at the right time. Just another way to make the responsible for their own development to some degree.
This weekend was supposed to be US Youth Futsal Regionals. They've been pushed back to Presidents Day weekend in February. That's when the Nationals usually take place. The Nationals will now be held in July. Just another casualty of the Covid crisis.
That all means no games for me this weekend. I have two interactions that I'm leading for the Blended D License Course that I'm an instructor on. One is the module on Formations Part 1 (which I'll talk more about next week). The other is 4v4 Coaching Games and Stages of Development. This weekend I'll be putting together those plans.
Being a first-time instructor of this course has been awesome. I'm learning so much from the experienced instructors and helping the next generation of coaches get started is very rewarding.
I had the chance to be part of a group of instructors that review a new community outreach program from US Soccer. It's aimed at educating players, coaches, parents and soccer enthusiasts about the issues facing our youth and how soccer help to address some of them. It's a free opportunity to learn the basics of the Play Practice Play methodology and the rationale behind it. Everyone who attends also receives a voucher for a free online Grassroots course. The program is in it's final setup phase now so I can't share much more about it but I think it's a great opportunity to reach a lot of people and make a huge impact on player development across the nation.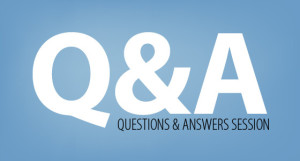 This week's question comes from Griffin. He's asking about using Play-Practice-Play with older more advanced players.
Griffin says,
"Quick question that I've been thinking about for a while. I am a USSF D licensed coach and a strong proponent of the Play-Practice-Play method of training. In my experience, its greatest efficacy comes at the more formative ages (u9 – u14ish). I have used it with older players to fine effect, but I was curious to get your opinion on if PPP should be the primary session design for more advanced players, or if a more tailored methodology is more suitable."
Thanks for your question Griffin!
There are so many different practice methodologies and I don't think one is 'best' for any age. They're all tools and using the right one for the job is the most important consideration when structuring a training session.
I like to mix it up even with my younger teams to keep the training environment fresh and interesting for the player or to train a particular technique or tactic. I do the same thing with older players.
Even when I'm not using a strict Play-Practice-Play methodology I still use elements of it. For example: I try to keep all my activities as game-like as possible. The closer we can get to creating game-like environments, the smoother our transfer of training will be from practice to games.
Don't get caught up in thinking that it's all or nothing. Pick the right tool for the right training session and then reflect on how effective it was for your players.
In this Episode
The training session that I'll share today is one that I did with three of my teams last week. It's one of those sessions that flowed really well and the players obviously enjoyed it. At the end of the session I could see a noticeable difference in the way they were playing and examples of what we had worked on happened throughout the 2nd Play Phase.
Future Episodes
The formation you choose for your team not only structures the way that your team plays on the weekend but it impacts the long term development of your players. When you think about it like that, the formation that you choose is one of the most important decisions you make as a coach. Next week I'll discuss the factors to consider and how those choices effect your players.