Podcast: Play in new window | Download
Subscribe: Apple Podcasts | RSS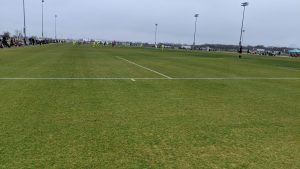 I'm sorry that I wasn't able to post an episode last week. It was a crazy week and with everything going on I just didn't have the time to finish the episode and get it posted. I lead two virtual meetings for the D License course that I'm an instructor for. The rec season organizational period is in full swing. I had futsal games and training sessions to run and last weekend I took my 2009's to Dallas. I'll try to get back on track and be sure to post an episode each Friday more consistently in the future.
The 2009's had a great weekend in Dallas. We play four games while we were there and had the opportunity to play on some of the nicest grass fields I've seen for youth soccer. I give you the whole rundown of the weekend on the podcast if you'd like to hear all about it.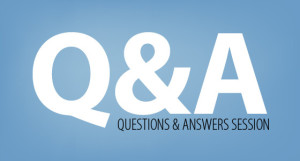 This week's question comes from a coach that will remain anonymous because of the nature of his question. He's asking about dealing with the parents of a star player.
The Coach says,
"One topic I haven't heard and would like some feedback on is, How to deal with the parents of the "star player".
I coach a top 2010 team in my area that has basically been together since 4v4 recreational, and I have a lot of great players.
We have had a lot of success and had a new star player join us for our first season of 9v9 from a different state.
This player is a very good player, an Instagram star, and the parents wanted to make our team all about their Daughter, and not the team.  After every win it was because of their Daughter, and every loss (2 out of 9 games) it was everyone else's fault.
They would contact me after wins and losses bashing other players, questioning my tactical approach, questioning why their daughter played this position, why she didn't take the PK, and so on.  It was exhausting and in the end, I suggested we move the player to one of our 2009 teams just so I didn't have to deal with the parents any longer.   They felt like the team wasn't pushing her and didn't develop, when the truth is the league and players caught up to her talent.
They took the hint and left the club after a ½ season because I wouldn't give into their demands.
Needless to say it was a stressful year managing a parent like this.
Have you discussed this before, if not, maybe fit it into a podcast down the line."
Thanks for your question Coach!
I've dealt with this situation a number of times over the years. As a young coach I catered to these parents because I didn't want to lose the player. I have much less patience for this. I would rather have a less successful team than deal with these people.
I generally have an 'open door' policy with parents; they're welcome to call, text or email me anytime. I'll set up an in-person meeting to discuss any concerns that they have. The only thing that I ask is that they wait 24 hours before contacting me after a game. The intent is to limit the amount of emotion that is involved in the conversation.
There have been parents that have abused these privileges to the point that I've blocked their phone number and limited their contact with me to only email. This has only happened twice in my 30+ years of coaching. This sounds like the situation you were in with the parents you described. I'm glad to hear that you were able to move the girl onto a different team.
We're in a competitive sports environment so we're always going to have to deal with these types of parents. All we can do is set boundaries and expectations early on and then deal with the extreme situations when they occur.
It sounds like you did the best you could under the circumstances and were fortunate to have somewhere to move the player. It's no surprise that the parents moved on to another club. I'm sure that the new club will have to deal with the same issues.
In this Episode
The formation you choose for your team not only structures the way that your team plays on the weekend but it impacts the long term development of your players. When you think about it like that, the formation that you choose is one of the most important decisions you make as a coach.
Future Episodes
I haven't settled on a topic for next week so if you have something on your mind or an issue you've been dealing with now would be a great time to send me a question. It may end up being the focus of the next episode.