Podcast: Play in new window | Download
Subscribe: Apple Podcasts | RSS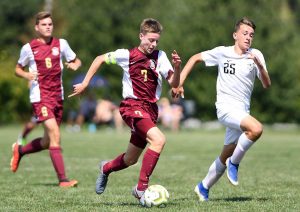 It's great to get back outside for the start of the spring league season. My first game of the spring wasn't even with my own team. I covered for another coach who had a conflict. It's always difficult to step in as the coach of a team you haven't worked with before. They don't know me and I don't know them. But sometimes coaches with multiple teams have conflicts and we try to help each other out as best we can.
The team didn't really play well during the first half. I talked to them about what I saw during the first have and we discussed how we could do better in the second half. Fortunately, the coach of the team was able to get to the game by halftime. They looked like a different team once he arrived. Having the coach they know and trust can make a big difference in a team.
One of my teams had two games over the weekend and another team had just one. My youngest team didn't play because the other team requested a reschedule. So I only had three games of my own all weekend. Considering I was coaching eight to 10 games every weekend during Futsal season this was a nice change of pace.
We're finishing up the last few weeks of the D License Course. It's taken a lot more time than I thought it would going into it. Preparing for Zoom meetings and giving feedback on assignments has taken up just about all of my spare time. I've enjoyed the experience but I'm not sure I'm going to do it again for a while.
We're already starting to plan for the summer tryouts. We have some information on what they will look like but not everything yet. I'll share more about that as plans become finalized.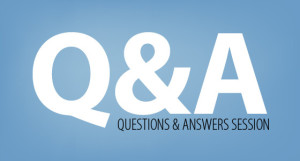 Today's question comes from Dan. His question is about training 'Skills'.
Dan says,
"Most of the girls on my teams have the technique down with most of the skills we've focused on.  We're just not seeing them used in games as often as we'd like.  I just don't think they're seeing/understanding the right situation to utilize the different skills.  I've tried to ask questions to guide them to understanding the right situation for each skill.  I've demonstrated in slow motion the situation with my asst coaches to use each skill.  We have played a lot of 1v1 and used the opposing lines drill you've described to work on scissors, step overs and Mathews.  A few are getting it, but I haven't seen the progress I'm looking for just yet.  Do you have any suggestions that could help them to better understand and execute skills/fakes in the right situations?"
Thanks for your question Dan!
The transition from technique to skill is what you're describing. With my teams we work on the moves and play 1v1 games and everything else you describe. I encourage the girls to make their own decisions in games. They can find a pass or use a move. Over time they're starting to learn when and where each move works best for them. It's a slow process but I think it's best for their long term development.
There's another school of thought that if you ask a player to use a move every time they get the ball they will gain the confidence to try them and eventually learn when and where to apply them. This takes a lot of patience as the kids learn to use moves in game situations.
I've seen both of these methods work successfully. It's down to what you think is going to be most beneficial for the players in the long term.
In this Episode
As we start the season there are so many things that I need to cover with my teams. We only train together twice per week so deciding which topics to cover during the first week is important. It can be the difference between getting off to a good start or coming out of the gate slow.
Today I'll share the training sessions that I set up for my teams during out first week of outdoor training this spring.
Future Episodes
I'm interviewing my daughter, Alex, for next weeks show. We've received some great questions and I'm looking forward to sitting down with her and going through them.
You still have some time to submit a question for us to discuss. I've created a Google Form that you can complete ask a question. Go to www.coachingsoccerweekly.com/go/alex. These are questions that can be directed at me or my daughter to be answered as we discuss how dads and daughters (or parents and children in general) can navigate the potentially difficult relationship of coach and player. They can be about anything surrounding this relationship.