Podcast: Play in new window | Download
Subscribe: Apple Podcasts | RSS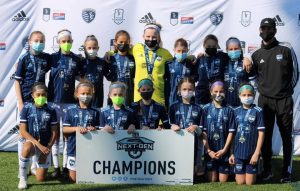 Last weekend I had three of my teams in a tournament. It was a cold and windy weekend in Kansas. All of the teams played well and make some good progress over the course of the weekend. There were a couple of really good stories that came out of the weekend. I share one about my U11's and one about my U12's but you'll have to listen to those on the podcast.
It was a good week of training for all of my teams. I share one particular session that I did with my U12 girls in this episode. Be sure to listen to catch all of the details.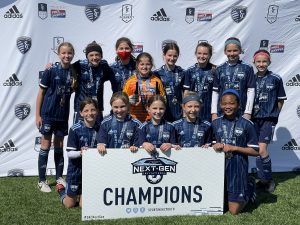 In this Episode
Today I talk with fellow coach Tom Lelyo about his experiences and challenges teaching his players how to build up from the back and play a possession style of play.
Thank You
This is the 270th episode of the Coaching Soccer Weekly podcast and it's also the last one for me. It's truly been an honor for me to create this show every week over the last six years but I'm going to be taking on another role within my club and as I add that to the teams I already coach, the age groups I direct, the rec program that I oversee and the time I spend as a US Soccer Grassroots Instructor there just isn't any time left for me to continue putting the podcast together each week.
This is something that has been coming for a while now and I put it off just as long as I could. There's no question that I'm going to miss sharing my week with you every Friday but I knew I couldn't do the show forever and now seems like the right time to step away.
The president of World Class Coaching, Mike Saif, would be interested in having someone take over for me if they were interested and I would love to see someone come in and give it their own spin. If you have any interest in doing that please email Mike at mikesaif@worldclasscoaching.com