Podcast: Play in new window | Download
Subscribe: Apple Podcasts | RSS
► Don't forget to subscribe: https://www.youtube.com/channel/UCJEbnehX2jFfYOmzEJkvwQw​
►Connect with me on Instagram https://www.instagram.com/segevrabinoviz/
John Fisher Social media
►YouTube: www.YouTube.com/YPTusa
►Website:   www.YPTusa.com
►Email:       info@YPTusa.com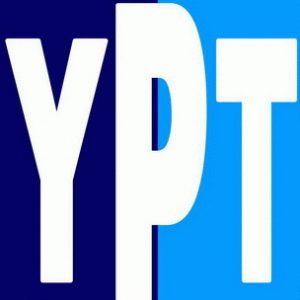 INTRO
Entertaining educational and inspiring content to help make you a more effective player, coach, or soccer parent. Hello, and welcome back to coaching soccer weekly presented by World Class coaching.
Well, things aren't much better here in Toronto in regards to COVID. But last week, I did have our virtual meeting with the district, which was really interesting. We're an academy and what that means here in Toronto is that we're a for profit organization, whereas clubs are nonprofit. So that's how we distinguish the difference here in Canada. And this is, according to Canada soccer bylaws.
LAST WEEKEND 
For the past three years, we've been part of the academy world here in Ontario. And we made the switch over to the club world. We're still a full fledged Academy, but we're now part and playing with clubs. And in this joint effort to have the clubs and academies play together. So this was actually my first meeting with the district. And we're part of the North York Soccer Association. So it was my first time meeting a lot of people there, I've heard of the teams, because I actually grew up in the same area. So I know the teams I played for some of the teams. But it was really nice to sit down with everyone here a little bit about what's what they think is going to happen in the upcoming season and a lot of different changes that I'm excited to share with you today.
HOT TOPICS 
Joner 1 on 1 ► https://www.youtube.com/channel/UC5wlBUZsx1r2IsO9-rvON6Q
I'm really excited to talk about today's hot topic. And today's hot topic is a way to enhance your player's scanning ability. So either before they received the ball, or after they received the ball or as the ball is moving. It's a technique that I've noticed gaining popularity within the past two, three years. And it's technique uses lights or numbers to force players to scan. So one of the ways that this is done is by putting a tablet, or some sort of even a phone that can alternate different colored lights in place surrounding the player without the ball that's about to receive the ball and before they receive the ball, they have to check for the color. So if I'm getting a ball from one of my teammates, before I received that ball, I have to scan for the light. And then I have to call out the light. And you can do the same thing with numbers. So if you have different flashing numbers, and the flashing device is behind you, before you receive, you have to check that shoulder and call out the number. And I think it's a really, really good tool for us coaches. Now, a lot of us coaches don't have this type of technology. So one of the ways that I do this is I take another player that's not in the activity, and I put them again, wherever I want the player to scan. So if it's over their shoulder, I'll have the player behind them, I'll take two different colored cones, and the player behind will stand with two different color cones or sometimes it's even the coach. And they will alternate raising their hand with a different colored coat cone. So for me, I would obviously love to get the technological approach. And but I just don't have a tablet or anything like that. So it's and even on my phone, I got an app that alternated colors, but it just it wasn't bright enough. And to me, I need something reliable if I'm going to do that. So because of that I have the players alternating with the cones. And I got to be honest,having the players there is a way to rest. But with my sessions, if you watch my sessions on our YouTube page, you'll see that I really don't like to have players sitting and doing nothing. So that's the one detriment to it. So I would really love to get that technological approach to it. Because I've seen it in action and I'm going to leave in the comment section. I'm going to leave a famous youtuber who does this really well. And if you're on the computer, now it's Jonah one on one. He does a fantastic job of teaching his players to scan using different lights and different numbers as well. And it to me it's one of the most important things that if we can drill it at the younger ages to scan, then I think by the time our players get older, it's going to be something that helps your team but more importantly helps the individual player because we all know how important scanning is before we receive it and as soon as the ball leaves our foot or even before that, right when we're shooting, right, when we're about to pass, we lift our head beforehand. So scanning is just an important part. And this is a really, really good way to get our players to do it. And you can also do it instead of the lights. And having the cones if you don't have that many cones just have someone holding up different fingers, right, so 235 10, the players always have to check. And you can put those players strategically throughout different places in association with the player in the middle with the ball. So if we're focused on a player with who's in the middle who's about to receive it, I can have a player behind them checking. So they have to check their shoulder, I could have a player to the left the player to the right, and so on, and doing different things. So it's just another great technique that you can add to your coaching toolkit.
PODCAST
Interview with John Fisher
A while ago, I came across a YouTube page that was really unique. The page had videotaped sessions from some of the top academies in European football with a easy organizing structure. So it really allowed someone like me who's in lockdown in Toronto to be able to watch some sessions from some of the top clubs in the world. So I reached out to the owner of that page, and he was kind enough to talk to me today where he will be discussing his unique experiences with some of the top European clubs in the world. I'm going to split this up into two parts. We ended up covering many different topics and by the of the interview, I really came out with so much more knowledge. hope you enjoy.