Podcast: Play in new window | Download
Subscribe: Apple Podcasts | RSS
In this episode, I talk about
Yesterday game, share my thoughts on the outdoor season, introduce what I will be focusing on in the indoor season and lastly I talk about how to dictate the speed of the game.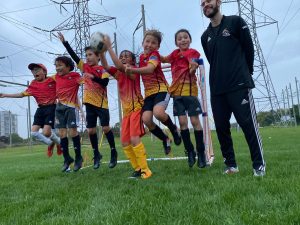 Connect with me!
https://www.youtube.com/channel/UCJEbnehX2jFfYOmzEJkvwQw
https://www.instagram.com/segevrabinoviz/
Email: Segev.rabinoviz@gmail.com
https://www.technefutbol.com/
Twitter: Yael_Averbuch, TechneFutbol
Instagram: yaelaverbuch, technefutbol
10% off Promo Code: COACHINGSOCCERWEEKLY10
https://www.avantisports.net/
10% 0ff Promo Code: CSW21
BlazePod is a smart light-based reflex training system that brings an element of competition to your workouts, offering a fun way to improve your agility, balance, coordination, reaction time, strength, and more.
Special Coaching soccer weekly link: https://www.blazepod.com/segev-rabinoviz