Podcast: Play in new window | Download
Subscribe: Apple Podcasts | RSS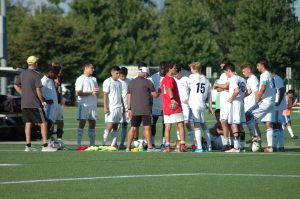 I've been working through some issues I've had with the audio quality of the podcast for the last few weeks. I'd appreciate it if you would leave a comment below if you've noticed a problem in previous episodes and if it's been resolved in this one. If you haven't noticed a issue then I'd like to know that as well.
My teams were supposed to play their first games after the winter break last week. The goal of those game was to prepare for the US Youth Futsal Regional tournament this weekend. Unfortunately, all but one of my games were canceled because of a winter storm that moved in on Saturday morning. So we'll play our first games since the winter break in a tournament this weekend. It'll be interesting to see how the teams perform.
---

What are your players doing outside of team sessions to improve their game? Every player could benefit from more time with the ball!
Techne Futbol helps establish a culture of self-training by acknowledging players who are putting in extra training time on their own.
With guidance and curriculum from Yael Averbuch, former US National Team and professional soccer player, players have access to all-new drills every week along with time trials, shooting sessions, goalkeeping sessions, and group-specific leaderboards where they can compete with their peers.
In the Manager Portal, coaches and managers can track player progress.
Ready to get your players access to the app? As soon as you start your subscription players can start getting those reps in! Head over to the Managers Page and follow the instructions to sign up. We'll see you've signed up and reach out. We provide plenty of hands-on support in getting going so that you can have a successful launch! www.technefutbol.com/managers
Want to find out how we've helped hundreds of soccer organizations make self-training an important part of their culture? Curious how we can help your group? Send us a note at info@technefutbol.com. Be sure to mention the Coaching Soccer Weekly podcast!
---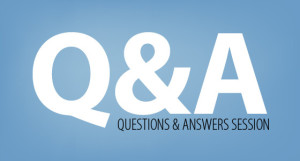 Today's question comes from Jose. He's asking about ball striking.
Jose says,
" I coach at a local club in MD predominantly in the U9-12 age bands. Our club emphasizes technique more than anything else from 8 to 12, but I've noticed a huge issue with all of our kids: Ball striking. It's atrocious and it seems to be getting worse on a year to year basis. We don't have very good facilities (fields and goals ), but that can't be the only reason for such poor ball striking.
Our opponents are almost always better ball strikers in terms of power and accuracy, and every team has a couple of excellent ball strikers. I just watched some of the better teams in Region I play in a tournament, and all the kids on those teams were good ball strikers.
Although I'm a student of the game, I have not found a "holy grail" for teaching these groups ball striking. We currently have about 40 kids in the U10 age band and we train together as one big group. This is the worst group of ball strikers I've seen in 10 years.
Hope you or your listeners have some ideas I could use to help our kids! "
Thanks for your question Jose!
I was just speaking to our DA Director about this the other day. He also feels that ball striking is a major issue in our club. The issue, in my opinion, is getting players to train on their own. If they're not training on their own then they're really not interested in getting better and nothing we do in two practices per week is going to change that.
That's sounds pretty doom-and-gloom doesn't it?
Once the players understand the basic principles involved in striking a ball the rest is repetition. I use the session I described in episode #23 A Progressive Shooting Session to teach the basic principles. The players that get the most out of that are the ones that take that information and use it in their practice at home.
The goal for me is to find a way to nurture a culture of individual practice. That's the solution in my opinion. The question then becomes – How? Unfortunately, I'm not at all close to a solution there. The plan is to research the topic and see how we can do it. I'll be happy to share it when we do but there's no telling how long that will be.
In this Episode
Last week I described why I think reflection is so powerful. This week my focus is how to take that information and use it to create a personal development plan.
Future Episodes
I'm working on setting up a coaching conversation for next week that I think will be very interesting. He brings a perspective that I think we could all benefit from hearing.